Early Bird
Finalists for athletic-director position to meet campus community this week
Two final candidates will participate in virtual forums with University groups Thursday and Friday.
May 4, 2020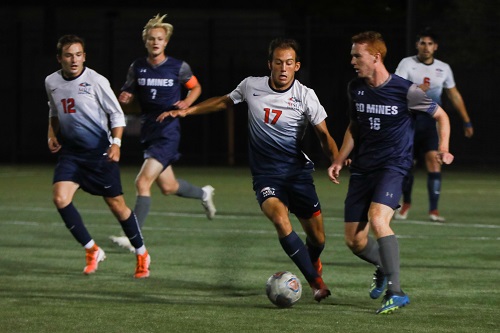 The Metropolitan State University of Denver athletic-director search committee has invited two finalists for the position. Each candidate will participate in virtual open forums with University stakeholders this week.
Candidate schedule for director of Athletics virtual interview
Thursday and Friday
9:30-10:30 a.m.
Open forum with faculty and staff
Moderated by Shawn Worthy, Ph.D., professor, Human Services, chair, search committee
11 a.m.-noon
Open forum with Athletics staff
Moderated by Tanya Haave, head coach, Women's Basketball
1-2 p.m.
Open forum with University dignitaries
2:30-3:30 p.m.
Roy Alexander, President's Community Cabinet representative
Rob Cohen, former MSU Denver Board of Trustees chair, chair and CEO of the IMA Financial Group Inc.
Bill Hanzlik, former MSU Board of Trustees member and NBA basketball player
Jack Pogge, former chair, MSU Denver Board of Trustees
Open forum with student-athletes
Moderated by Cain Van Heyningen, student-athlete
More information about each candidate will be available in the Early Bird later this week. Please contact Worthy for more information.
Topics: Athletics, Hiring, Inclusive leadership
Edit this page