Early Bird
Staff Senate recap
Members discuss vaccine town hall, DEI training and freedom of expression for University staff members during the first meeting of the new year.
January 18, 2022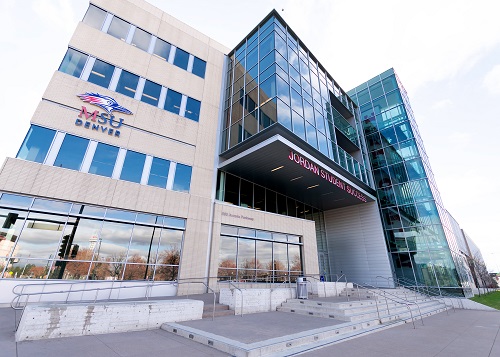 The Jan. 10 meeting of the Metropolitan State University of Denver Staff Senate opened with President Rebecca Reid asking senators and officers to share winter-break highlights. Responses ranged from housecleaning and rearranging furniture to spending time with family, cooking and backpacking.
Attendees were also made aware that the planned guest speaker, who was to talk about using preferred names and pronouns within University systems, needed more time to prepare and will reschedule for a future meeting. As a result, this meeting was shorter than most, giving everyone, as Reid said, "the gift of extra time."
Vaccine Booster and Testing Changes Town Hall
Attendees were encouraged to attend and submit questions for the Vaccine Booster and Testing Changes Town Hall, which was held Thursday. The event had limited in-person seating and was livestreamed for those who wanted to attend virtually.
Did you miss the town hall? Learn about updated vaccine-booster requirements, changes to screening testing for unvaccinated students and other health and safety protocols by watching the livestream recording here.
Stay up to date with the latest Covid-19 protocols and campus operations by reading all email communications carefully and checking the Early Bird or the Safe Return to Campus webpage for daily updates.
Staff Senate DEI training
The Staff Senate is determining dates for senators, officers and committee members to take action on their commitment to DEI training, as stated in the official Staff Senate response to the Safer Spaces Resolution.
Staff Senate committee chairs were asked to record one to three action items on the Safer Spaces Statement Goals document by Feb. 8.
Freedom of expression
Senators and officers were asked to speak with their constituents and provide feedback on freedom of expression to the Staff Senate Executive Committee by Thursday. Questions to consider include: What does free expression look like at the University overall? What does freedom of expression look like for staff members at MSU Denver?
Feedback will go to the Freedom of Expression Task Force as it works toward creating a statement intended to "reflect a cultural commitment to vigorous academic inquiry and the ability to freely discuss difficult and controversial issues, which will produce students with skills better equipped to engage in and contribute to the civic good of their communities."
If you have any questions or want to contribute your thoughts, contact your representative or reach out directly to the Staff Senate here.
Community announcements:
Keep an eye on the Early Bird for details about next month's Staff Senate meeting Feb. 8 from 10-11:30 a.m.
Topics: Events, Inclusion, Inclusive leadership, Staff Senate
Edit this page