Early Bird
Up to $2,000 for students in need
Tell your students about HEERF funding and encourage them to apply for an Additional Emergency Relief Grant.
December 13, 2021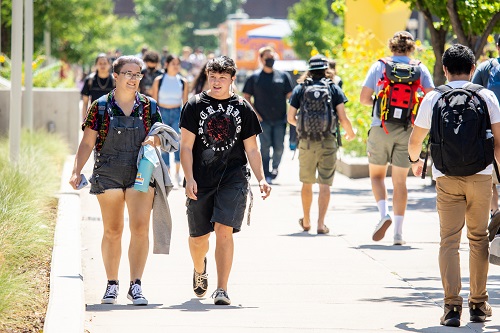 As part of the Higher Education Emergency Relief Fund III funding allocation referenced in last week's Early Bird, the Metropolitan State University of Denver Student Care Center (in partnership with the Office of Financial Aid and Scholarships) is distributing $307,115 in Additional Emergency Relief Grant funds to students who have immediate needs.
Eligible students must complete an application and will be contacted to discuss their needs. The application is open now and will remain open as long as funds last. Students may be eligible for up to $2,000 each.
Criteria to apply:
Applicants must have experienced hardship due to Covid-19.
Through this Friday: Applicants must be enrolled in at least one course this semester.
After Friday: Applicants must be enrolled in at least one course for the spring semester.
Please note that the availability of funds after Friday depends on first-round applications.
When applying for the Additional Emergency Relief Grant, students will also receive information on Student Care Center resources and can indicate whether they need supplemental support. Available support includes but is not limited to: assistance securing housing; addressing food insecurity; completing public-benefit applications, including those for unemployment benefits, SNAP and Medicaid; establishing connections with the MSU Denver Counseling Center, the Auraria Health Center and/or the Phoenix Center at Auraria; and more.
Please visit the Student Care Center website for more information.
Topics: Funding, Grant, Student Affairs, Student Success
Edit this page