Early Bird
Virtual series explores music, race and social justice
Performances by and discussions with BIPOC artists offer another perspective on MSU Denver's ongoing anti-racism efforts.
September 8, 2020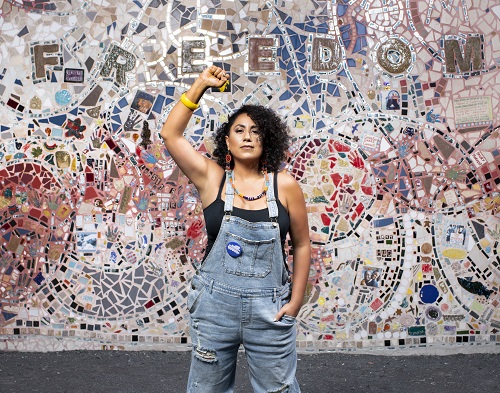 The Metropolitan State University of Denver Department of Music is hosting a virtual visiting-guest-artist performance series with support from the Office of Diversity and Inclusion. Geared toward showcasing diverse artists and spurring conversation about race and social justice, the series highlights the work of musicians, performers and scholars who identify as Black, Indigenous or Persons of Color. All Roadrunners and community members are welcome to join in as well as share these events far and wide.
"This is the ideal time and place to have these conversations because the arts both reflect and influence cultural practice and are one of the ways in which cultural values are transferred from one group to the next," said Peter Schimpf, chair, Department of Music. "Using music and the arts to address social-justice issues allows us a different pathway to communicate and to address these very complex and crucial topics."
The series kicks off Wednesday with New York-based Puerto Rican singer, filmmaker and activist Taína Asili and will be streamed live via the MSU Denver Livestream page. MSU Denver viewers can engage with the performers via Microsoft Teams. Please contact Liz Macy, Ph.D., assistant professor, Ethnomusicology, for a Microsoft Teams event link and for more information on upcoming performances.
Music, Race and Social Justice Fall Performance Series
Wednesday
2:30 p.m.
Moderated by Michael Benitez, Ph.D., vice president, Diversity and Inclusion
Learn more about Asili (pictured).
Oct. 1
5 p.m.
Moderated by Brandon Matthews, DMA, associate professor, Music
Learn more about "The Dream Unfinished."
Oct. 15
5 p.m.
Moderated by IPutu Tangkas Adi Hiranmayena, M.A., affiliate faculty, Music
Learn more about "¡Aparato!"
Oct. 28
2:30 p.m.
Moderated by Elizabeth McLean Macy, Ph.D, assistant professor, Music
Nov. 12
2:30 p.m.
Moderated by Michael Benitez, Ph.D., vice president, Diversity and Inclusion
Topics: Diversity, Events, Music
Edit this page