Early Bird
In memoriam
MSU Denver mourns the passing of former Management Professor Arthur Odden, J.D.
September 30, 2020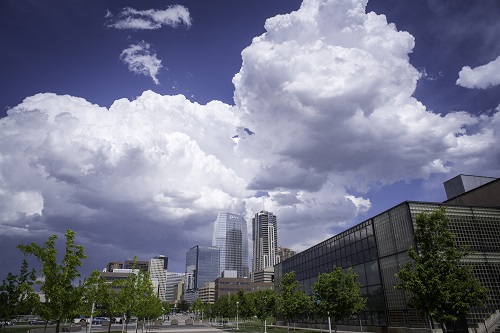 Professor Emeritus Arthur Odden, J.D., died this month at age 90.
Odden received his law degree from the University of Denver and his license to practice law in the State of Colorado in 1962. In 1975, he shifted focus from practice to education, joining the faculty at what was then Metropolitan State College of Denver. He was listed in the "Who's Who of the American Colleges and Universities" in 1981 and was promoted to full professor in 1982.
During his time at MSU Denver, Odden taught courses in securities law, bankruptcy law and contract law. A dedicated educator, Odden also helped prepare a specific class for students studying to pass the Certified Public Accountant exam. Many of those students expressed deep gratitude for Odden's support and guidance.
Comments included in Odden's promotion dossier show that respect extended to his colleagues as well. Fellow faculty members wrote: "There are few faculty at (MSU Denver) who have dedicated as much time and effort to service as Dr. Odden. ... Despite demands on his time from teaching, service with the Faculty Senate and student advising, Dr. Odden always finds time to voluntarily offer Accounting Majors the CPA Review. Clearly superior service to (MSU Denver)."
Odden was named Professor Emeritus of Management in 2004 and continued to teach Legal Environment of Law classes in the MSU Denver Department of Management until his retirement in 2009.
He was preceded in death by his beloved wife, Carol, and is remembered by many nephews, nieces, friends and colleagues for his wonderful sense of humor, graciousness and intellect.
Topics: Community
Edit this page