Early Bird
Taking Care of You
Join the Staff Senate for a campuswide campaign supporting self-care.
September 30, 2020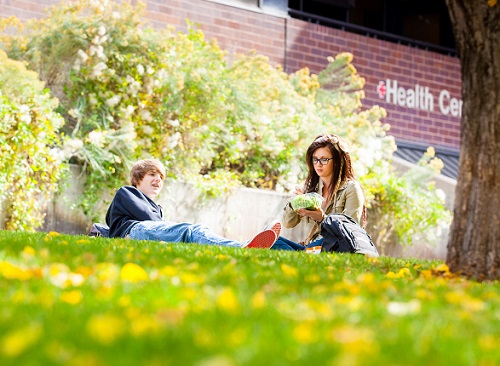 Over the past 6½ months, COVID-19 has introduced a new level of stress and uncertainty to Roadrunners' personal and professional lives. The pandemic has forced many to learn how to manage remote workloads, build virtual learning environments for their children and process the uncertainty of budget cuts and furloughs. While Metropolitan State University of Denver encourages the use of paid time off, for some the idea of taking a much-deserved break can cause feelings of fear, guilt or both.
MSU Denver's Staff Senate is here to help.
Today marks the launch of Taking Care of You – a self-care campaign created to provide faculty and staff members with the information and support they need to protect their well-being and happiness during periods of stress.
Taking Care of You is divided into three-month themed blocks: Today through Dec. 31 will cover Mindset and Perspective; Jan. 1-March 31, Health and Well-Being; and April 1-June 30, Structure and Work Environment. Monthly Early Bird articles will introduce challenges and links to a Taking Care of You Team group that will host resources and offer a place to chat with fellow Roadrunners.
Mindset and Perspective Challenge Activity #1: Self-reflection
Carve out time to ask yourself what you need to perform and feel your best.

List your top five needs and reflect on why they are important.

Create a personal vision/purpose statement related to what you want to achieve at MSU Denver.
List specific actions you can take to support realizing your vision.
Write down the feelings you anticipate as a result of actualizing your goal.
With all that is happening in the world around us, it seems impossible to stop, breathe and care for ourselves, but recharging our batteries allows us to be the best version of ourselves. Taking care of you. That's possible here.
For more information about the Taking Care of You Campaign, contact Brandi Rideout, director of Alumni Relations, or Lynne Winter, assistant director of Advancement Communications.
Topics: Health, Mental Health, Staff Senate
Edit this page