Early Bird
Building community online
Thirsty for a Strong Instructional Practice?
September 3, 2020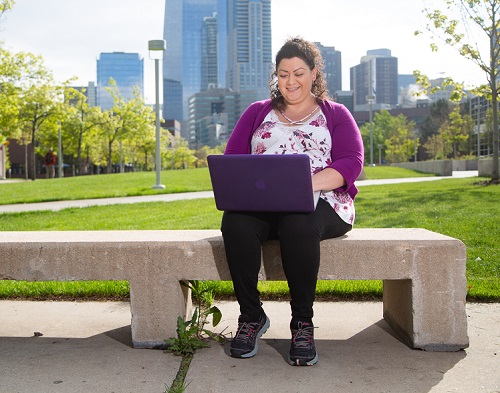 Despite all the anxiety and discomfort at closing schools in March due to COVID-19, there was one bright spot in the move to emergency remote teaching and learning: At least face-to-face (and other) classes had met for the first half of the spring semester, so a community had been formed before classes went all online. Now, at the beginning of the fall semester, the challenge is to develop a class community solely online, beginning from the first day of class. The challenge is intensified as many instructors have never designed or taught an online class before and students are anxious about the pandemic and unsure of their future.
Take a SIP of this: building community online
What is community? And why is it important, more so now during COVID? Community means trust and safety. There is a feeling of respect and belonging for everybody. Everybody supports one another. There is enjoyment when they are working toward common goals. Everyone sees themselves as a learner and a teacher.
Here are several steps to promote community in an online class.
Everybody learns the names of all other members of the community.
Develop shared community norms (i.e., how do we take turns talking during whole-class discussion? How do we disagree with ideas but not people?).
Have one-on-one meetings with students at the beginning of the semester.
Use group activities, co-create group norms and use breakout rooms. Some students who don't feel comfortable talking in a whole-class setting may be more likely to speak in a smaller, more intimate setting.
Use active-listening techniques, such as having a student restate or paraphrase what another student just said.
Use the chat feature to allow students to communicate to the entire class or privately to you. Allow students to share (nonacademic) information about who they are. (Just this week, a student wrote in the chat that her grandmother's 91st birthday was that day. A couple of minutes later, she appeared on my student's screen, so I said, "Class, let's sing Happy Birthday to her," and so we did.)
Use online polls to find commonalities among members of the class.
Promote student strengths. If a student has taken an online course before, ask them to describe how they were successful. It is good to show vulnerability and that you are learning something new during the pandemic.
The benefits of developing community, first and foremost, will be a feeling of being cared for. During this pandemic, when physical closeness is not possible, it must be made explicit that they are being cared for during your online class meetings. Toor (2000) posits that "students want to be seen, to know that we care about them, to be reminded that we understand they're struggling." We want to have our students feel connected to MSU Denver and to persist through graduation.
Here are some SIPs that have addressed community in the past:
Still thirsty? Take a SIP of this:
Darby, Flower. 5 Ways to Connect With Online Students. Chronicle of Higher Ed, June 26, 2020. (https://www.chronicle.com/article/5-ways-to-connect-with-online-students )
Toor, Rachel. Turns Out You Can Build Community in a Zoom Classroom. Chronicle of Higher Ed., June 23, 2020. (https://www.chronicle.com/article/turns-out-you-can-build-community-in-a-zoom-classroom )
Visit the Well at http://sites.msudenver.edu/sips/ for more great ideas and resources for Strong Instructional Practices in your higher-education classroom.
Topics: Academics, Best practices, Online Learning, SIP, Strong Instructional Practice, Student Success, Technology
Edit this page