Early Bird
Four questions for Kristy Duran, Ph.D.
MSU Denver's new faculty director of undergraduate research has an ambitious plan for her first year on campus.
September 23, 2020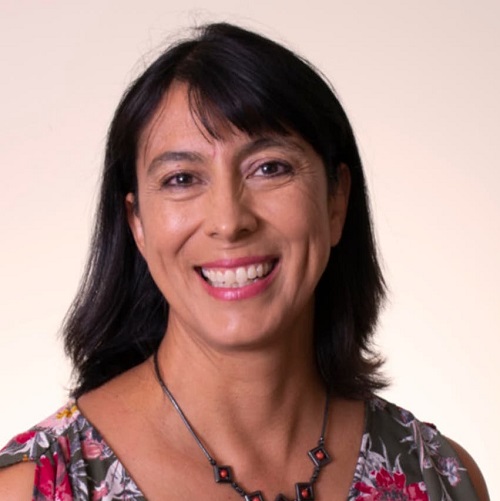 Kristy Duran, Ph.D., was named Metropolitan State University of Denver's new faculty director of undergraduate research in July. Duran comes from a family of educators and taught biology at Colorado Mesa University and Adams State University before becoming a Roadrunner. The opportunity to lead MSU Denver's undergraduate research efforts was exciting for Duran, whose own involvement in research as an undergraduate student defined her career trajectory.
"(MSU Denver's) investment in undergraduate research underscores the University's commitment to student success," Duran said. "The growth of the undergraduate research program in the past few years demonstrates that it is valued by the campus community. I was thrilled to find a position I am passionate about at a university whose values align with my own."
Prior to joining MSU Denver, Duran mentored more than 30 undergraduate students, helping them prepare proposals, abstracts, papers and research presentations. To engage more students, she even implemented novel research projects in her courses, developing Course-based Undergraduate Research Experiences, and worked with faculty and students across disciplines to organize undergraduate research workshops and conferences.
Duran spoke with the Early Bird about why research is an important component of the undergraduate experience and her four goals for her first year on campus.
Why is fostering a culture of undergraduate research so important?
Undergraduate research is a valuable and special experience for all involved. Students have the opportunity to engage as scholars, asking novel questions, designing and implementing research methods and interpreting results to add to a body of knowledge. There is something special about discovering the unknown that changes the way students engage in all their course material. Research experiences allow students to develop skills important to any employer, such as organizational and communication skills. Engaging in research gives students agency, builds self-confidence and develops a sense of belonging in the discipline.
Being an undergraduate-research mentor is incredibly rewarding as well. It is exciting to collaborate with students because they bring a novel and fresh perspective to the research system, asking new questions and offering alternative interpretations.
Undergraduate research further benefits the discipline by adding to existing knowledge. At MSU Denver, students have the opportunity to share the results of their research or creative scholarship by presenting at the annual Undergraduate Research Conference and/or submitting their article to the Rowdy Scholar, MSU Denver's online undergraduate research journal.
Finally, undergraduate research benefits the campus by creating an engaged student body built on collaborative relationships among the campus community.
What are your goals for your first year as a Roadrunner?
I have four main goals. The first is to meet as many people as possible to learn how I might best support them. I'd like to learn about current research initiatives and identify ways we can support those initiatives and facilitate collaborative efforts. The second is to enhance our online presence and build upon our online resources on the Undergraduate Research and Creative Scholarship website. The third is to work with the Undergraduate Research Advisory Council to develop a Summer Research Institute. The fourth is to identify sources of funding to provide additional support to faculty mentors and students and increase the number of students engaged in research.
How do you plan to advance undergraduate research through the COVID-19 campus closure?
Working remotely presents challenges, but it also provides an opportunity to take a step back, reflect and innovate. I am taking this opportunity to enhance our online presence by updating our website. With most of our students engaging in remote learning, I feel it is important to provide as much information about undergraduate research on our website as possible. We are continuing to offer undergraduate research mini-grants. Students will now have two opportunities to apply. The first deadline is Oct. 12, and the second will be Jan. 22. Please see our website for more details.
What would you like your new colleagues to know about you?
I am a plant biologist and have studied dwarf mistletoe for the past 20 years. I am interested in its physiology and how the different species alter the ecology, physiology and microbiome of their respective hosts. I am also a native of the San Luis Valley in southern Colorado and mother to a very active 9-year-old. I enjoy being outside, hiking, camping, fly-fishing and rock climbing. I'm also very excited to join the MSU Denver team!
Topics: Academics, Hiring, Student Success, Undergraduate Research
Edit this page