Early Bird
New study shows MSU Denver's significant economic impact
See just how much value the University and our graduates create for the Colorado economy.
September 22, 2020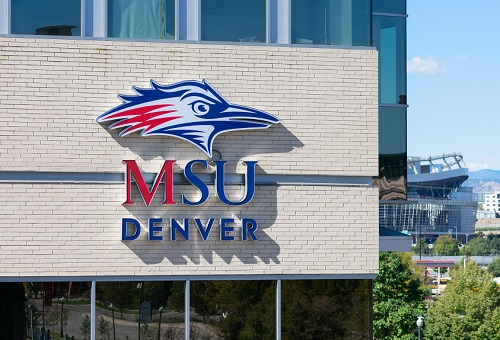 Metropolitan State University of Denver has been a vital part of the Denver community since its inception, but a recent study and a new interactive website show that the University's economic impact reaches far beyond the metropolitan area.
Measuring by employment, tax revenue and total economic significance, consulting firm Parker Philips Inc. found that the institution annually injects hundreds of millions of dollars into the Colorado economy, making it a true economic anchor.
MSU Denver's 2019 impact by the numbers:
$703.4 million – total generated economic impact
$35.5 million – total state and local taxes generated
$6.5 million – the total value of donations and volunteer hours MSU Denver dedicates to our communities.
"The direct impact generated by MSU Denver alumni throughout the course of their careers is $134.9 billion," said President Janine Davidson, Ph.D., during Thursday's Fall Welcome Back. "So, MSU Denver as an anchor institution has such a huge impact."
MSU Denver also directly employs 4,315 people, with an additional 2,429 jobs supported by student spending and 506 from visitor spending. Employee salaries serve as the largest part of the University's budget, which for 2019 was $238.3 million (including $64 million in state funding).
To learn more about how MSU Denver's employees, students, alumni and operations fuel Colorado's economy, visit the University's new interactive Economic Impact webpage and read the full Economic Impact Report.
Topics: Excellence, Funding
Edit this page