Early Bird
Lunch Buddies goes virtual
Designed to connect employees according to their interests and hobbies, the program aims to build a more cohesive University community.
September 2, 2020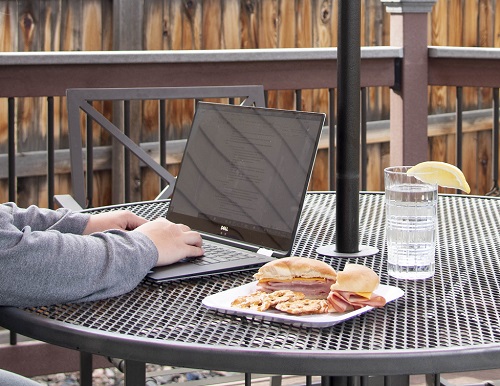 Metropolitan State University of Denver's Lunch Buddies program is back by popular demand. After going on hiatus following the March campus closure, the program is once again inviting employees from different offices, departments and corners of the campus to grab lunch virtually and have a chat.
Designed to connect employees according to their interests and hobbies rather than their titles or work responsibilities, Lunch Buddies aims to break down professional silos and build a friendlier, more cohesive University community. Participants can expand their campus networks and collaboration opportunities, develop mentoring relationships and learn more about the areas of campus community they might not interact with otherwise.
"We're all here to do our part, and we can function more effectively when relationships (both professional and personal) are established," said Diane Yee, director, Campus Recreation, and Lunch Buddies program founder.
Get involved
Participants can opt in monthly to be paired with a buddy from another department. Buddies choose a day and time to meet virtually with an open agenda, and lunch is optional. Participants will be paired with a new buddy each month they opt in but also are encouraged to maintain relationships with past buddies.
"Buddies are welcome to chat about their path to MSU Denver, department and role; but it's even better when a personal connection can be made," Yee said. "Either way, this program will help bond our campus community over information-sharing and storytelling."
Jordan Morgan, facility-operations and marketing specialist, Campus Recreation, began participating in the Lunch Buddies program shortly after joining MSU Denver in July 2019.
"(Lunch Buddies) allows me to network with those who I might never come in contact with. It also helps give me ideas for my department and a sense of camaraderie with those I work with," Morgan said. "It allows employees to become more cohesive in order to meet the institution's goals. Now, more than ever, cohesion and collaboration are key to MSU Denver's success."
Register
To join in, please complete the brief registration form. Participants can also email Yee directly with questions or comments.
Topics: Community
Edit this page