Early Bird
Trauma-informed pedagogy
Thirsty for a Strong Instructional Practice?
September 17, 2020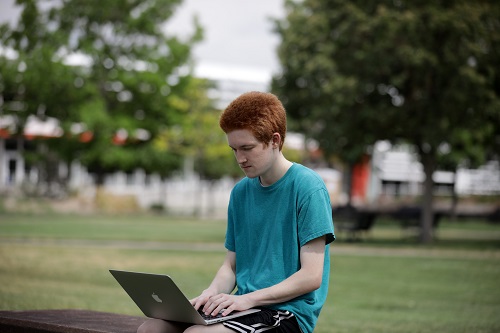 Although trauma-informed pedagogy is becoming a new buzzword in educational circles, the concept behind it has been around for a long time. "Trauma-informed practices" means a set of practices, policies and procedures that support and address the learning needs of children impacted by trauma, as well as address secondary traumatic stress in educators themselves.
Educators need to be mindful of students' traumatic experiences because these experiences impact how a student learns. This is true in K-12 and true in higher education, too. The negative impacts of trauma often adversely affect planning, remembering and focusing on learning content, the exact skills that are needed for successful persistence and completion of higher education.
Take a SIP of this: trauma-informed pedagogy
Trauma comes in many forms. Students might experience trauma from intimate-partner violence, childhood trauma or new intense stressors from COVID-19. They might have historical and multigenerational trauma experienced by a specific cultural, racial or ethnic group due to major historical events that oppressed and harmed such as slavery, the Armenian Genocide and forced migrations. Students experience insidious traumas such as racism, sexism and ableism. And students experience complex traumas that intersect and overlap areas of trauma.
As an instructor, it is not your job to be students' therapists. Your job is to create an inclusive, compassionate, flexible and welcoming classroom that maintains high expectations. If you have concerns about a student that you think merit a visit to a therapist, please fill out a CARE Report (https://www.msudenver.edu/care/makeacarereport/) for the student.
You can think about how you structure your course, your assignments and your relationships in your course to teach from a trauma-informed perspective. Doing so will help ensure that our University is a place where all students feel welcomed and supported.
Post campus resources often. Our campus has so many amazing resources for students, but if they are overwhelmed, then finding those resources might feel like too big of a job at the moment. You can also read or link to the student campus news, The Runner, which often has resources for students listed on the first page.
Be flexible with students and with yourself. We all keep saying we are living in unusual times. Bill Henry sent out an email Aug. 31 asking us to "keep flexibility and grace in the forefront of your interactions with students as we progress through the semester."
"In feedback about the spring semester, students pinpointed your compassion and flexibility as why they finished the term," he continued. If you are finding that you have too many or too complicated of assignments, dial them back. This is good for students, and you get less grading, too.
Provide students with (limited) voice and choice. When things feel out of control, people do better with some agency but not too much. Offer two or three ways to complete an assignment but not 10.
Provide reminders of assignments. This semester, more than others, people are forgetting things, even important things. Use the announcement function in Canvas to remind students of what is coming up this week, even though they should know it is in the syllabus.
Provide reminders of content covered. Before a new class or a new module, remind students of what you have already covered, how it fits into the whole of the semester and what you will be doing with them next. If live, this can even be something you ask different students to do at the start of each class.
Model that it is OK to ask for help. There is so much stigma with reaching out for help, and when students look up to us and they hear we've asked for help, it really encourages them to do the same. This does not mean that they should not try to solve their problem on their own first but that if they're stuck and have tried to solve a problem, then reaching out is a strong educational move.
Model our humanity. We do need to put on an optimistic face for students this semester, but we also need to tell students about times we had experiencing challenges, when we thought we were going to fail or met adversity and made it through. This models that struggle is OK; struggle is a part of learning.
Still thirsty? Take a SIP of this:
Mays Imad produced this webinar on trauma-informed teaching and learning.
Karen Costa, a faculty developer and online-teaching expert, shared these slides she used in a presentation on trauma-aware online teaching.
Janice Carello, an assistant professor at Edinboro University of Pennsylvania, offers resources and reading on her blog, "Trauma-Informed Teaching and Learning."
Visit the Well at http://sites.msudenver.edu/sips/ for more great ideas and resources for Strong Instructional Practices in your higher-education classroom.
Topics: Best practices, SIP, Strong Instructional Practice
Edit this page