Early Bird
Let's talk about cancel culture
Fall 2020 Dialogue Series kicks off with public event Sept. 24; small-group sessions scheduled this semester.
September 16, 2020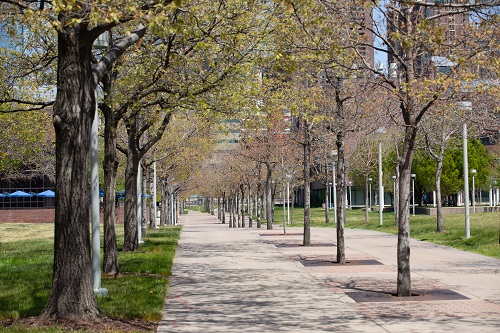 Some see cancel culture as a way to hold powerful people accountable. Others call it an act of public shaming that ruins lives.
Watch the experts at Metropolitan State University of Denver dig into this hot-button issue at the kickoff event in the Fall 2020 Dialogue Series. The livestreamed discussion is free and open to the public.
Fall 2020 Dialogue Series: Cancel Culture and Social Justice
Sept. 24
10:30 a.m.-noon
The panel discussion will be moderated by Thomas Ragland, director of student accountability and behavioral intervention in the Office of the Dean of Students, and will feature:
Janine Davidson, Ph.D., president
Liz Goodnick, Ph.D., associate professor, Philosophy
Brendan Hughes, Ph.D., lecturer, Communication Studies
Eunice Callejas, student, Communication Studies
This event is the first in a series of discussion sessions on the same topic scheduled throughout the fall semester. After the public event, subsequent private sessions are limited to 15 MSU Denver community members with the aim of facilitating deep listening and personal sharing.
The Dialogues Program was developed as a forum for difficult conversations about the most pressing issues of our times. The program is a joint venture between MSU Denver's Department of Communication Studies and the Office of the Dean of Students.
Topics: Academics, Communication Studies, Community, President Davidson
Edit this page