Early Bird
Sustained Racial Justice Committee moves forward
Members commit themselves to serve as agents of change and advance racial-justice efforts.
September 10, 2020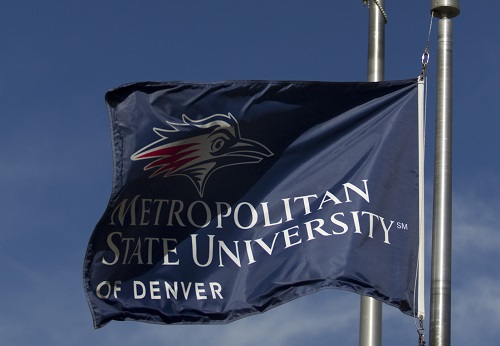 In June, the Metropolitan State University of Denver Board of Trustees issued a bold resolution committing the body to engage in the anti-racism work necessary to create systemic change. Recognizing that the threat against Black lives and the brutal structural racism that dehumanizes and destroys people of color can no longer be ignored, members committed to policy review, leading important conversation and working with and supporting all Roadrunners to dismantle structural racism and the enabled systemic inequities that result.
Over the summer, Trustees spent time learning, listening and identifying opportunities for change. One significant step in this process was a unanimous vote during the board's Friday meeting to create a Sustained Racial Justice Committee. The resolution was crafted with thoughtful input from every board member and every member of the senior staff, and the Sustained Racial Justice Committee will include all board members. The committee will provide oversight regarding University efforts to eradicate systemic racism, including improved representation of Black, Indigenous and People of Color at all levels of leadership. It will also ensure that steps are taken to address potential racial bias across all areas of the University.
The committee was first proposed by Barbara Grogan, board chair, who challenged fellow members to critically consider how the body could serve as an agent of change in the fight for racial justice, honoring MSU Denver's history as a leader in diversity, equity and inclusivity.
"Forming a standing committee was important because the conversation is not over," Grogan said. "We as University leaders need to make it clear to both our internal and external communities that we understand the seriousness of racial-justice issues, that we are activated and that we are ready to address issues of systemic racism in concrete and meaningful ways."
This will include convening and engaging in diversity trainings, community dialogues and developing actionable steps to break down racist systems and structures within our campus community. Members recognized that these issues will take significant time and effort to appropriately address.
Trustees Mario M. Carrera and Albus Brooks will serve as co-chairs, and Michael Benitez, Ph.D., vice president for Diversity and Inclusion, will work closely with committee members.
"We must dismantle systemic racism for all people, Blacks, Latinos and all people of color. This is not a zero-sum proposition," Carrera said. "Our society as a whole stands to benefit from this initiative. It is about solidarity and the development and untapped potential of all people. This is why I am pleased as a Latino of Mexican origin and proud American to be co-chairing this effort with my fellow trustee, Albus Brooks. Our histories may be different, but they share similarities in that both Brown and Black have been and continue to be marginalized, demonized and underserved."

"As the descendant of slaves, my DNA reflects the fight for justice," added Brooks. "In my role as trustee at Metropolitan State University (of Denver), I'm able to continue this inherited longing for equality, starting with the students we serve. Our Sustained Racial Justice Committee will be identifying and breaking down barriers that exist within our own context, then we will address external systems that undermine the ability of students of color to succeed in this world. We have much work to do, and the time is now."
The introductory Sustained Racial Justice Committee meeting was held immediately upon adjournment of Friday's meeting. Members welcomed Benitez for a brief presentation before digging into goals and defining the charter statement. Stay tuned to the Early Bird for periodic updates on the committee's work and progress.
Topics: Board of Trustees, Community, Diversity, Excellence, Inclusion, Inclusive leadership
Edit this page