Early Bird
Celebrate MSU Denver excellence
Attend the virtual Roadrunners Who Soar Award Ceremony today at 2 p.m.
August 6, 2020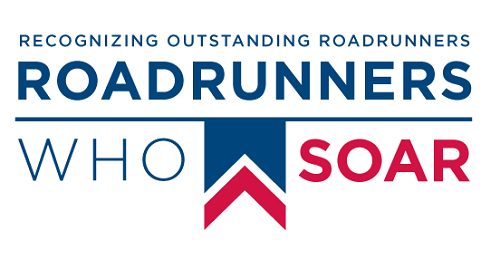 Metropolitan State University of Denver faculty, staff and student employees are invited to attend the second annual Roadrunners Who Soar Award Ceremony.
The event honors employees from across the University for their contributions throughout the academic year, specifically those high-performing employees who positively impact student and employee success and model the University's CADRE values – Community, Access, Diversity, Respect and Entrepreneurship/Excellence. The recognition includes the Chair Excellence Awards, Soar Awards, Team Roadrunner Awards, the Golich Awards and many more.
To support COVID-19 social-distancing and safety efforts, the event will take place online. A recording will also be made available to the campus community.
Roadrunners Who Soar Award Ceremony

Today

2-3 p.m.
Register to attend or visit the Roadrunners Who Soar webpage to view the livestream.
Topics: Events, Excellence, Save the date
Edit this page