Early Bird
Three questions for Kathy Whitmore, Ph.D.
The School of Education department chair was recently named a lead editor for a prestigious academic journal.
August 31, 2020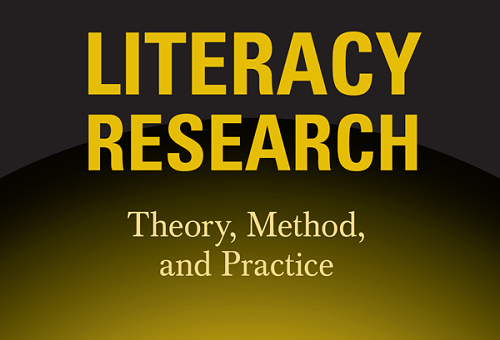 In July, Kathy Whitmore, Ph.D., chair of the Department of Special Education, Early Childhood Education and Culturally and Linguistically Diverse Education was named co-lead editor for a journal of the Literary Research Association. Whitmore has long served as a peer reviewer for the journal, Literacy Research: Theory, Method and Practice, and is now one of three lead editors. She will serve a three-year term (with a potential extension for a second term) and will become first lead editor in 2022.
Whitmore is a longtime educator and academic who has also taught and held leadership positions at the University of Iowa and the University of Louisville. She joined Metropolitan State University of Denver in August 2019, inspired by the department's progressive approach to education.
"The (School of Education) is doing the equity, justice and inclusion work that many other campuses only talk about, and I'm proud to be part of it," she said.
The Early Bird spoke with Whitmore about her new leadership position and her goals for the publication.
What is your philosophy as an educator and chair, and how will you bring that perspective into your LRA role?
Whitmore: I am still a newcomer to the MSU Denver community. I responded to the national search for the chair position because I recognized MSU Denver's and the School of Education's commitment to a diverse student population. I was excited by the ways the SOE prepares teachers to work with a diverse community of Pre-K-12 learners and the core values of equity and inclusion, democratic leadership and care for others and each other.
I have not been disappointed. Our values are visible to students in courses and interactions with faculty and staff through our emphases on Trauma-Informed Practices and social-justice education. These values are consistent with how the LR:TMP editing team will work with authors and reviewers. For example, we will initiate a new Friendly Review Process that will provide new authors (early career and graduate students) with support from senior scholars before they submit their manuscripts.
Why were you eager to take on this new role in addition to your duties as professor and chair?
Whitmore: In my view, my role as a professor and chair includes my identity and activities as a scholar. I regularly publish books and articles that speak to classroom teachers and teacher educators about how culture, power, identities and language operate in classrooms and communities, particularly as related to early literacy, children's literature and arts integration.
Editing LR:TMP means that I'm helping to move meaningful research forward for an international audience of educators. I look forward to activating the justice-centered focus the editing team proposed that led to our selection. I am excited to work with my co-lead editors – Karen Spector, associate professor, University of Alabama, and James S. Chisholm, associate professor, University of Louisville – as well as the eight other members of the team who come from universities across the U.S. and Australia.
What will your lead-editor duties include, and how do you hope to contribute to the advancement of literacy theory, research, and practice?
Whitmore: LR:TMP receives about 100 manuscript submissions that have already undergone an initial peer-review process, having been accepted to the annual conference. About 20% of those are accepted for publication in a second peer-review process. Lead editors organize, monitor and support the second peer-review manuscript process as well as prepare for events at the annual conference and report to LRA leaders about our work.
As a lead editor, I will also work specifically with conference award winners and keynote speakers to develop their papers for publication. Our main goals as an editing team are to widen the community of literacy scholars involved in LR:TMP – meaning to increase representation of a diverse group of authors – and focus on publishing ethical research that makes an affirmative difference in the world, meaning a commitment to research that significantly contributes to making the world more just.
Individually, I will serve as the liaison for the organization's publication committee as well.
Learn more about the Literary Research Association and Literacy Research: Theory, Method and Practice.
Topics: Academics, Excellence
Edit this page