Early Bird
Guidelines and procedures for in-person events
While virtual gatherings are strongly encouraged, organizers can now apply to host in-person events on the Auraria Campus.
August 31, 2020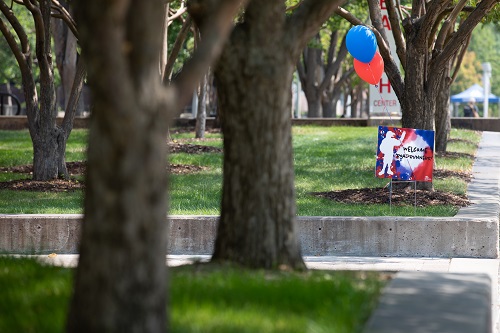 As some approved Metropolitan State University of Denver employees and students return to campus to teach, take or support fall classes, the University has developed new guidelines and procedures related to hosting in-person, on-campus events.
It is strongly suggested that all events continue to occur in a virtual format in accordance with public health recommendations from the State of Colorado and the Colorado Department of Higher Education. However, if an event is not suitable for a virtual setting, the event coordinator can apply to the Roadrunner Safe Return Events Team via RoadrunnerLink to host an in-person event. Please note that the form must be approved and signed by the department chair, department director or faculty/staff advisor for consideration.
Event categories include:
University events
Alumni and Donor Relations events
Faculty, staff or administrator events (includes internal conferences)
Academic department events (includes student orientations, internal conferences, tabling, etc.)
Student-led events (includes registered student organizations, fraternities and sororities – includes tabling events)
Fee-for-service events (CAVEA)
External community events (camps, conferences, orientations, etc.)
If you are considering applying to host an in-person event, please reference MSU Denver's policy on Communicable Diseases, which applies to faculty, staff and students, and review the guidelines summary on the Safe Return to Campus website.
In-person events will require that all people in public spaces wear masks or face coverings, and that organizers provide COVID-19 prevention supplies to event staff and participants (i.e., hand sanitizer). Organizers must also consider alternatives for event staff and participants who are at increased risk for complications from COVID-19. To view the full list of requirements for on-campus events — including considerations for social distancing, space capacity, attendee/staff pre-screening, catering and student-led events — and to learn more about the application process, please visit the Safe Return to Campus website.
As the COVID-19 pandemic continues to evolve, in-person event guidelines will be continually updated. Please visit the Safe Return to Campus website for the most up-to-date guidance and information.
Topics: Events, Health, Policy, Safety
Edit this page