Early Bird
New and improved housing resources
MSU Denver's new partnership will better connect Roadrunners with housing options.
August 27, 2020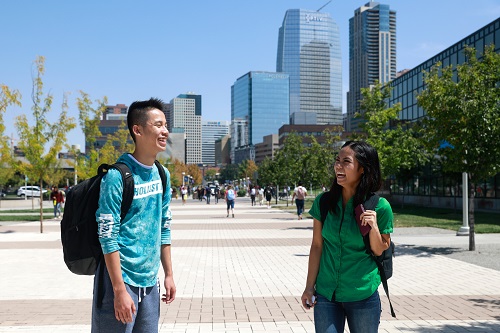 Acting on the recommendation of the Metropolitan State University of Denver Housing Task Force, the University has partnered with real-estate listing firm Off Campus Partners to enhance our housing website and improve housing-search capabilities for all users. The new and improved housing website will launch Sept. 4.
This new partnership with OCP is expected to lead to a significantly better rental-properties section as OCP sells subscriptions to housing providers, allowing them to list properties on the University's housing website. MSU Denver receives a portion of the subscription revenue. Using the same technology as Apartments.com, OCP offers users the ability to search for rental properties based on selected variables. OCP, which replaces Roomsurf, also offers students a roommate-finding option that includes the ability to advertise sublease opportunities.
The site is also available to faculty and staff members who are either searching for housing or would like to post available housing for rent. Please note that there is a cost related to posting housing for rent. Students, faculty and staff will be able to post one free listing at any time. All users must register for an account and successfully authenticate with their MSU Denver login credentials.
To learn more, please contact Dave Haden, associate dean for Student Engagement and Wellness, for more information and watch for the website launch Sept. 4.
Topics: Community, Denver
Edit this page