Early Bird
Three questions for Todd Thurman
MSU Denver's new director of Athletics shares plans and goals for an unexpected fall semester.
August 27, 2020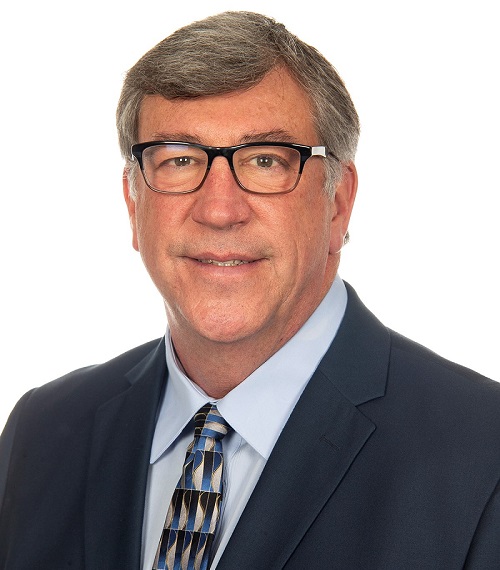 Todd Thurman, director of Athletics, has had an unusual first few months on the job. Joining Metropolitan State University of Denver amid the COVID-19-related campus closure meant shifting plans and expectations – and preparing for a fall sports season without actual sports. Instead, Thurman has focused on building relationships with staff, supporting student-athletes, learning about University culture, creating a strong department foundation and keeping his team (and teams) healthy and safe.
"Had COVID-19 not forced us to address more pressing issues, I would have loved to dive into bringing back the long, successful history of the MSU Denver Athletics Department," Thurman said. "It was always considered one of the top programs in the country, and we want to bring that back."
Reaching those goals will ultimately mean developing a stronger donor and support base, while helping student-athletes excel academically and driving home the importance of community engagement.
"I am a very competitive person, but the most important objective for us is that our student-athletes are prepared for life after college," Thurman said. "We need to teach the young people under our care to learn to serve their community. This is one thing, I believe, we will be able to do at an even greater pace due to the COVID situation, which opens up many opportunities to serve."
Thurman spoke more with the Early Bird about the future of in-person sports and how he's adapting his game plan.
How have your goals shifted in response to the Rocky Mountain Athletic Conference's decision to delay fall sports?
Thurman: Moving fall sports to the spring was one of the most difficult decisions that we have ever made. We considered what happened last spring, when we had to pull teams out of practice just to let them know that their seasons were over. We don't want to do that again with the fall or winter sports. This situation has forced us to change directions from looking at long-term goals to getting through this current short-term issue. Although we believe that we will get through this and get back to some sort of normalcy, we need to help our student-athletes, coaches and staff weather this storm mentally, physically and emotionally. This is such a difficult time, and we know everyone is dealing with it differently. That said, our vision hasn't changed. We are still striving to come out of this on top and to continue to strive to be a dominating force in our conference and in the NCAA.
Does this decision create any new opportunities to develop and engage student-athletes and staff?
Thurman: While we go through this difficult time, we see that there are opportunities to spend more time developing each of our young people as a complete person and athlete. Community engagement is an opportunity for our coaches to spend more time developing their student-athletes as players and for the student-athletes to work on their academics and their personal development. I have said that if you give a good coach this much time to prepare and develop athletes, then they will have a hard team to beat. This is also a great time to help prepare student-athletes for the next chapter in their lives. We will not just sit around and wait until this pandemic is over. We will take advantage of our extra time to work with our teams to help our student-athletes be all they can be.
What has shifting jobs, cities and university communities amid a global pandemic and national racial-justice conversations taught you about leadership?
Thurman: I have always tried to keep up on leadership styles, especially leading under stressful situations. As you observe coaches under pressure, you see who they truly are and what kind of leadership they provide. I have watched how many have dealt with all that is going on around us, from the president of the United States to business owners to racial-justice advocates to MSU Denver's leadership. I have always believed that a good leader takes the situation, comes to an understanding of the problem and then tries to find a solution. President Janine Davidson, Ph.D., has been the ultimate leader during this pandemic. She has led us to think outside to the box and to make strong, tough decisions for the betterment of the University. This is the type of leadership that is needed to weather this storm. If there is anything we need now more than anything else, it is great leadership!
Topics: Athletics
Edit this page