Early Bird
Protecting children and minors in University programs
Proposed presidential-level policy available for community review.
August 25, 2020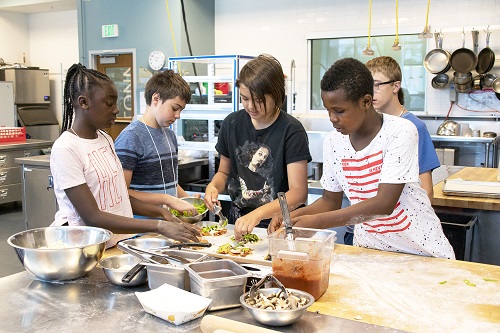 At its meeting Thursday, Metropolitan State University of Denver Policy Advisory Council members discussed a proposed policy on protecting children and minors who participate in University programs and activities, including academic courses, summer camps and conferences.
Sponsored by the Office of Human Resources, the policy and procedures cover background-investigation requirements for MSU Denver employees, contractors and volunteers who work with children and minors; legal requirements regarding reporting of child abuse or neglect; training requirements; and additional department/program procedures.
Share your perspective
MSU Denver community members are encouraged to review and comment on the policy through Sept. 15 by visiting www.msudenver.edu/policy and clicking the "Comment on a Policy" button. Community recommendations will be compiled and shared with the responsible office and policy sponsors, as well as the policy council, to incorporate in the draft, as appropriate.
Kudos
Thanks to the following Policy Advisory Council and community members for their work shaping this draft:
Adrienne Martinez, associate vice president, Classroom to Career Initiatives
Alex Pappas, associate athletic director for compliance and internal operations
Braelin Pantel, Ph.D., associate vice president, Student Engagement and Wellness
Christian Hardigree, J.D., dean, School of Hospitality
Lori Darnel, J.D., assistant professor, Social Work
Nahum Kisner, director, Student Support and Retention
Nick Stancil, J.D., deputy general counsel
Paula MacGeorge, employment manager, Human Resources
Sheila Rucki, Ph.D., professor, Political Science
Join the conversation
The Policy Advisory Council meets next on Sept. 17, and the meeting is open to all members of the University community. Council leadership welcomes your perspective. Please contact Megan Jones, policy administrator, at webbme@msudenver.edu with questions on policy development or to learn more about the council.
Topics: Events, Policy, Policy Update, Save the date
Edit this page