Early Bird
An update on hiring for leadership positions
MSU Denver will be seeking exceptional candidates for the provost, deans of CPS and CLAS, and the chief of staff positions this fall.
August 24, 2020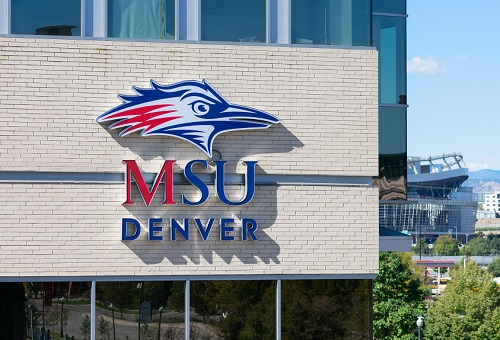 Metropolitan State University will soon resume the search for a new provost. Additionally, the University is finalizing plans to begin a search for new deans of the College of Professional Studies and College of Letters, Art and Sciences. Applications also are open for the chief of staff position in the Office of the President.
Provost position
After suspending the search at the outset of the COVID-19 pandemic, the University revisited the previous job description and is now finalizing details and confirming new search committee members.
Greg Clifton, JD, associate professor and chair of the Department of Accounting, will chair the search committee. The committee aims to fill the provost position by the end of January. More details on committee members, timelines, candidates and more will be available in the Early Bird as the search progresses.
Dean positions
MSU Denver's Human Resources team is working with approved search firms to develop a proposal to conduct searches to fill dean positions in CPS and CLAS. The searches will likely begin mid-fall, with a goal of hiring for both positions by mid-spring.
Chief of Staff position
As a member of the President's senior leadership team, the COS provides operational leadership and supervision for high priority university projects, manages the president's decision-making process, and ensures coordinated implementation. This search will be conducted internally, and Angela Bender, associate director of talent strategy, will serve as the lead HR representative. Please visit the MSU Denver Jobs website to learn more about the role and encourage highly qualified candidates to apply.
To learn more about these positions or search processes, please contact Bender at abender6@msudenver.edu.
Topics: Hiring, Human Resources
Edit this page