Early Bird
Attention student-hiring managers
Training sessions are now available for PeopleAdmin Student Recruitment.
August 24, 2020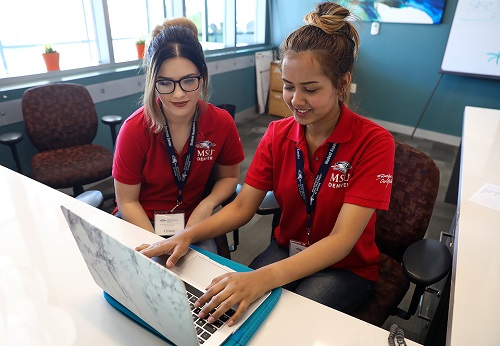 In reference to the July 28 Early Bird article, the Human Resources Department has set up virtual trainings to cover new processes for recruiting student employees through PeopleAdmin.
Trainings will be offered from 11:30 a.m.-12:30 p.m. on:
Tuesday
Thursday
Sept. 1
Sept. 3
To attend a training, please register via the Upcoming Events Calendar on either the Human Resources or Student Employment Portal websites.
In addition, training materials will be available on the PeopleAdmin section of the Student Employment Portal page. If you are attending a training session, please use these materials as a reference to use during training.
With the launch of Student Employment recruiting services in PeopleAdmin effective Sept. 1, all new job postings must be entered into PeopleAdmin. Supervisors must transfer postings on the Student Employment Job Board to PeopleAdmin by Oct. 1.
If you have any questions, please contact studentemployment@msudenver.edu.
Topics: Hiring, Human Resources, Student Success
Edit this page