Early Bird
How to help students access online learning
Share these easy steps to help Roadrunners transition seamlessly to synchronous and asynchronous classes.
August 12, 2020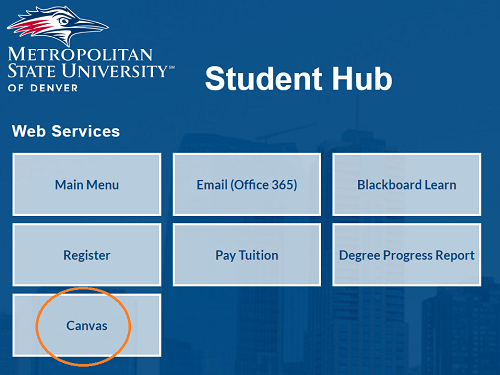 The Metropolitan State University of Denver fall semester officially kicks off Monday. As this semester looks very different from typical years, and students will likely have questions on how to access online classes, here is some helpful information to know and share.
How students can log in to Canvas:
Visit the Student Hub.
Navigate to "Web Services" and click on "Canvas" to log in.
Encourage students to familiarize themselves with Canvas before classes begin by watching this video tutorial. For an in-depth review, students can also complete the "2020 Canvas Student Training" course within their Canvas profile.
If students have questions when classes begin, 24/7 support is available under "Help" in the global navigation bar on the left side of the Canvas screen.
Students will be able to enter and review their live courses Saturday. Active learning begins on the first day of the term, Monday.
For faculty support with online learning, please visit msudenver.edu/ctld/ready/.
Topics: Best practices, Center for Teaching, Learning and Design, Online Learning, Student Success
Edit this page