Early Bird
In memoriam
MSU Denver remembers longtime faculty leader Joan M.C. Foster, Ph.D.
August 10, 2020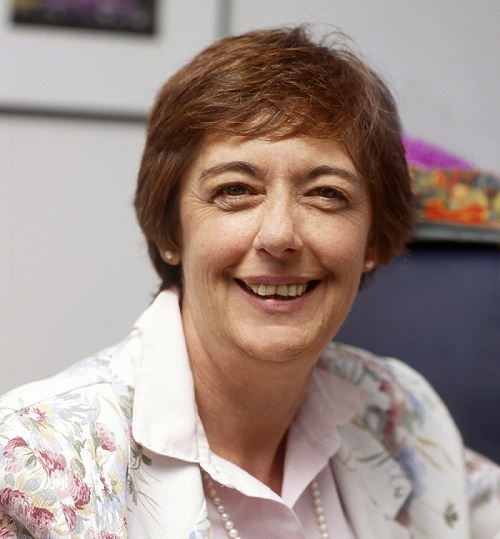 Joan M.C. Foster, Ph.D., former dean of the College of Letters, Arts and Sciences and former interim provost, died last week. Foster was loved and respected by faculty, staff, administrators, and students and will be sincerely missed.
After growing up in Chicago, Foster earned bachelor's and master's degrees, and ultimately her doctorate, in English. She accepted an administrative position at Metropolitan State University of Denver in the early 1980s. After leaving for a time to teach at another institution, Foster returned to MSU Denver in the late 1980s as an assistant dean in the College of Letters, Arts and Sciences.
Foster was dedicated to MSU Denver, and her skills and strong work ethic strengthened every office she served. She was promoted to dean of CLAS in the early 1990s and served in that capacity until her retirement in 2008. As dean, Foster was a smart, savvy and compassionate leader. Over the years, she was recognized for her creativity and entrepreneurial endeavors; for her experience and expertise in higher education; and for her ability to help faculty secure grant funding.
Colleague Steve Leonard, Ph.D., professor, History, remembers Foster for her hard work and her humanity. "She understood the workings of the College of Letters, Arts and Sciences in fine detail and hence was able to make good decisions even in difficult times," Leonard said. "She was always accessible and willing to listen. I was amazed at her calm disposition and her ability to deal with sometimes-cantankerous people."
Foster's experience led her to serve twice as interim provost and to head strategic-planning efforts under then-President Stephen Jordan, Ph.D., in 2006. During her tenure as interim provost, Foster distinguished herself by overseeing many campuswide projects, including a successful 10-year approval of accreditation.
Friend and former colleague Joan Laura Foster, Ph.D., who succeeded Foster as CLAS dean, remembers the amusing confusion often caused by their shared name and role. "For years, she graciously forwarded many, many emails to me that had gone to her by mistake," Joan Laura Foster recalled. "I knew that the sometimes-very-sensitive contents were safe with her because she was the ultimate professional.
"She left MSU Denver and the surrounding community a better place. I learned a lot from Joan and will miss her easy acceptance of others, sense of humor and warmth."
After retiring from MSU Denver, Joan M.C. Foster became very active in her community. She used her leadership skills in her homeowners association and was involved in Denver's Council on the Aging. She also helped other institutions complete their accreditation applications and enjoyed formal teas at the Brown Palace.
In lieu of flowers, donations to the Joan M. Foster Memorial Fund can be made here. Please contact Allyssa Joseph, associate director of development, at ajoseph9@msudenver.edu with any questions about gifts to the fund.
More details on a memorial service will be available soon. Friends and colleagues can also leave thoughts and memories on the Horan & McConaty memorial website.
Topics: Academics, Community
Edit this page