Early Bird
Know someone who needs help getting registered?
Virtual Registration Events on Aug. 6 and 12 connect students with the services they need to sign up for fall classes and be successful.
July 29, 2020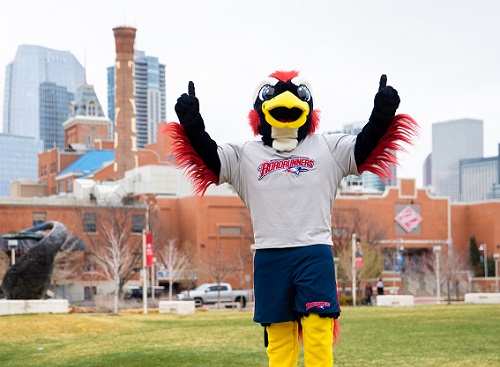 Metropolitan State University of Denver students have the chance to get their questions answered and sign up for fall classes during Virtual Registration Events on Aug. 6 and 12.
These events present opportunities for Roadrunners to directly connect with support professionals to answer questions about enrollment.
"We saw a lot of themes emerge from our calling-campaign efforts – there were questions around course selection and different modalities," said Michael Nguyen, director of Enrollment Management Systems and Operations. "This will be a great way for students to connect virtually with the resources they need to succeed."
Students are able to RSVP for 30-minute time slots with academic advisors and representatives from the Office of Financial Aid and Scholarships, the Office of Admissions, the Office of the Registrar and MSU Denver's Classroom to Career Hub. Each individual session will take place in Microsoft Teams.
RSVPs for the Aug. 6 event close at 11:59 p.m. Aug. 2; the Aug. 12 event registration opens Aug. 3 and closes at the end of the day Aug. 10.
Interested students should sign up for their preferred interest area and time slot on the Registration Events Calendar.
Topics: Academics, Enrollment, Financial Aid, Registration, Student Enrollment Management
Edit this page