Early Bird
Federal government rescinds guidance on international students studying online
The University had joined other institutions in advocating for students affected by the guidelines.
July 15, 2020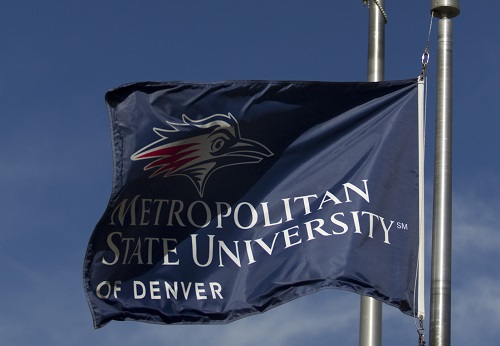 Metropolitan State University of Denver celebrated Tuesday's decision by the federal government to rescind U.S. Immigration and Customs Enforcement guidance that would have expelled international students enrolled only in online courses for the fall. The proposal drew widespread criticism from the higher-education community and advocates, and eight federal lawsuits were filed on behalf of hundreds of universities to prevent enforcement.
"I am thrilled that the federal government has opted to withdraw this proposal," said David Fine, J.D., general counsel. "International students are a vital part of MSU Denver, and they enrich our University community. As our nation continues to navigate the COVID-19 pandemic, international students – and all students – deserve safe and flexible education options that support their journey to degree completion."
Fine also expressed gratitude for the dozens of MSU Denver faculty and staff members who jumped into action to develop one-credit courses that would have allowed affected students to remain in our Denver community without fear of deportation.
MSU Denver's leadership had recently doubled down on efforts to support international students in the face of the proposed federal guidelines. Prior to the decision, dozens of Colorado higher-education leaders expressed deep concern about limiting the ability of international students to choose the most appropriate course modality for their needs during the pandemic.
In a joint letter to Colorado U.S. Sens. Michael Bennet and Cory Gardner and U.S. Reps. Diana DeGette, Joe Neguse, Scott Tipton, Ken Buck, Doug Lamborn, Jason Crow and Ed Perlmutter, leaders wrote, "This policy deprives our institutions of the flexibility necessary to make responsible decisions about reopening safely in ways consistent with our academic missions, student bodies, and campus and local public health environments," leaders wrote. "We urge Congress to ensure that the Department of Homeland Security and the Department of State allow any international student with a valid visa to continue their education regardless of whether a student is receiving his or her education online, in person, or through a combination of both, whether inside or outside the United States, during this unprecedented global health emergency."
On Friday, the University also joined 180 institutions, led by the Presidents' Alliance on Higher Education and Immigration, in filing an amicus brief in federal district court in support of rescinding the ICE guidance.
The brief stated that "ICE'S guidance ignores the substantial reliance interests of higher education institutions and their international students," arguing that higher-education institutions relied on the continuing contributions of international students to their campuses, and conversely, that international students relied heavily on their institutions' planning for the 2020 academic year.
Read about MSU Denver's response to the proposed federal guidelines.
Topics: Community, Legislation
Edit this page