Early Bird
Marking no-cost-for-materials courses
Courses without associated material costs can now be identified in Banner.
July 14, 2020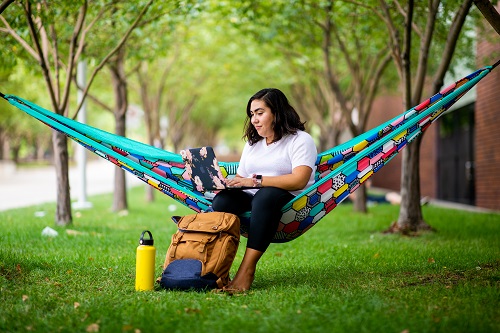 Metropolitan State University of Denver has benefited from two grants totaling $136,000 from the Colorado Department of Higher Education to support awareness and adoption of Open Educational Resources. OER are free for use by students and faculty and also allow remixing and other modifications that can help faculty members use the resources in customized ways in their courses.
The same Colorado House bill (18-1331) that supported funding for OER initiatives also stipulated that the Colorado Commission on Higher Education "adopt guidelines to require public institutions of higher education to ensure that, beginning in the fall of 2021, students are informed prior to course registration concerning which courses and sections use open educational resources or other low-cost materials."
While still awaiting additional guidelines, MSU Denver is starting a pilot program for courses with no materials costs for students. No-cost-for-materials courses can be marked with an attribute in Banner so that "No cost for materials" is displayed in the attribute field that students can view when looking at course sections.
In addition to using OER, faculty members can achieve no-cost courses by using library materials or instructor-developed materials that haven't been openly licensed, or a combination of OER, library materials and faculty-developed materials.
The first stage of our pilot involves adding the no-cost designation to fall 2020 courses, despite most students having already enrolled. If you have a no-cost-for-materials course you would like designated, please fill out the Survey for Fall 2020 No-cost Courses. If you are in the College of Letters, Arts and Sciences and filled out the Course Material Cost Survey distributed in May for a no-cost course, you do not need to retake this survey.
The real benefit to students will be when we designate courses from the beginning of the enrollment period. We will have an additional survey distributed at the beginning of the fall semester to capture no-cost-for-materials courses taught in spring 2021 and will continue to evolve our process to be in compliance with the fall 2021 course-marking requirement.
If you have any questions, reach out to Emily Ragan, chair of the OER Taskforce, at eragan@msudenver.edu.
Topics: Academics, Access, Best practices, Excellence, Grant, OER, Open Educational Resources, Student Success
Edit this page