Early Bird
$3.25 million awarded for nutrition students
Up to $26,000 per student available with scholarship now open to expand opportunity and diversify career pipeline.
July 14, 2020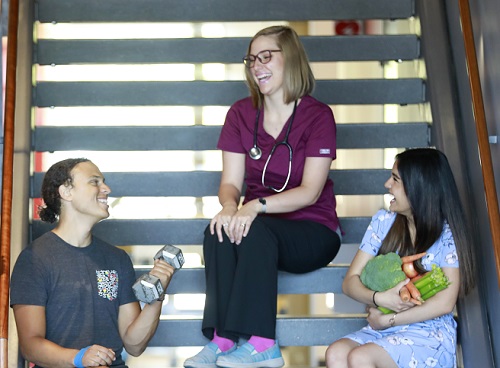 Thanks to a $3.25 million grant from the Health and Resources Service Administration, Roadrunners have a clearer path into a nutrition career with the establishment of the HRSA Nutrition Scholars Program.
"Our students are passionate about improving the health of everyone," said Kathy Heyl, associate professor and chair of the Department of Nutrition at Metropolitan State University of Denver. "We know it's important that professionals in nutrition mirror their clientele, and this grant will have a huge impact in making the field accessible to more people."
Heyl further noted that the five-year grant is unique in that all of the $640,000 to be given away each year goes directly to student scholarships, beginning this fall semester. Funds up to $26,000 per awardee are expected to be disbursed to cover tuition, health insurance, living expenses, textbooks, a computer and professional development.
With white women representing 91% of registered dietitian nutritionists and a career track now requiring seven years of study, the initiative supplements previous HRSA grants awarded to MSU Denver's Health Institute and the goal of supporting health-equity efforts across the state.
"If you think about our mission and who we serve, this really is a perfect fit," Heyl added.
The application is open to Pell-eligible undergraduate nutrition students who have filled out their FAFSA and are enrolled full-time (12 or more credit hours).
Those interested should click here to apply by July 31 or contact the Department of Nutrition with any questions.
Topics: Academics, Excellence, Grant, Health, Nutrition, Student Success
Edit this page