Early Bird
Tune in to the next installment of Rogue Kitchen
The School of Hospitality airs its second Facebook Live cooking demonstration Wednesday afternoon.
June 16, 2020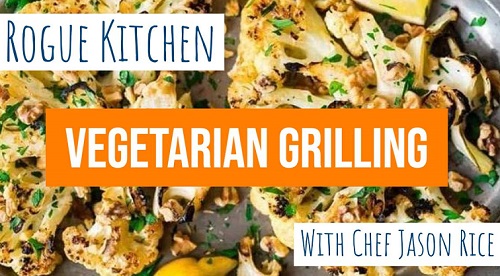 Metropolitan State University of Denver's School of Hospitality is heating up for its second installment of Rogue Kitchen on Wednesday at 4 p.m. The weekly live cooking series, hosted by Hospitality faculty and staff members, is a great way to learn new recipes and techniques to spice up your summer dining.
Last week's inaugural episode, an easy tikka masala tutorial, has been viewed more than 900 times. This week's class on vegetarian grilling will offer tips for cooking up a meatless feast over the flames.
Each week, Jason Rice, food-service coordinator, will lead attendees through easy-to-follow recipes. Viewers can check out the recipes and lists of ingredients to follow along at home and submit live questions via chat.
For more information, contact Rice or Career Advisor Jimi Webb.
Topics: Community, Events, Health, Hospitality, Save the date, School of Hospitality
Edit this page