Early Bird
Staff Senate update
Senators discuss racial justice, recap the group's accomplishments and approve several bylaw additions.
June 15, 2020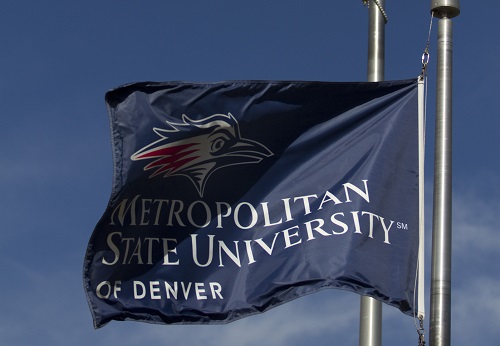 The Tuesday meeting of the Metropolitan State University of Denver Staff Senate began with a moment of silence in recognition of racial injustice and violence. Rebecca Reid, president, shared a statement of support for and alignment with President Janine Davidson's recent message to the University community and upcoming dialogues.
"I will carry this into Staff Senate and commit us to taking action towards anti-racism and racial justice," Reid added. "Staff Senate will be a place for meaningful dialogue with an emphasis on listening as well as a place for healing and action."
Successes, challenges and opportunities
Reid then invited members to reflect on the past eight months since the Staff Senate was established. In that time, members have approved a number of bylaws and governing documents, contributed to the Intellectual Property Policy discussions and elements of the Faculty Handbook, increased representation and participation, and added perspectives to important Universitywide conversations on the COVID-19 response, budget and more.
Senators also noted the reduction of professional silos and the Senate's commitment to operating with openness, transparency and collaboration.
For the coming year, senators' goals included increased communication with constituents, broader participation and continued communication with the campus community. Members also noted the need to advocate for inclusivity and to position the Staff Senate as a resource and platform for ideas and solutions. Members also recognized the role that the Staff Senate can play on the Strategic Planning Committee Futures Team in return-to-campus planning, policy decisions and more.
Moving forward, Reid personally committed to removing barriers, building bridges, supporting staff leadership development, making space for all voices and fostering new, equitable systems of governance and representation.
Elections update
Voting is now open for 2021 Staff Senate positions. Voting closes June 22 at 8 a.m. Staff in all divisions and departments are encouraged to participate.
Bylaw and amendment votes
Members approved several proposed bylaw additions and one proposed deletion, including:
Article II, which states that all members of the University staff are welcome and encouraged to participate and run for any position for which they meet the requirements to ensure representation from all employee classifications, including Administrative, Classified and Student Employees.
Section II.4, regarding compensation for service, allowing for exemptions in the case of emergency and budgetary necessities.
Section V.I, regarding committee membership. The section states that all Senate members must serve on one or more Staff Senate committees as part of their service as a Senator or Officer. Committees are open to University staff members with the approval of the Senate.
Members voted to approve Section V.3.d, outlining the immediate need for Senate members to serve on various University Policy Advisory Council committees and subcommittees. According to the addition, committee members must provide updates to and solicit feedback from the Staff Senate regarding proposed University policies.
Finally, members voted to remove Section III.1.b.i, a provision staggering officer terms, and approved new stipend terms for officers and senators.
Futures Team update
Next steps for the Futures Team include participating in a post-COVID-19 workshop this month, followed by a Game It Out exercise to consider different post-pandemic scenarios through the lens of the University's various stakeholders. On Aug. 15, the team will provide recommendations that prioritize key factors, and on Aug. 31 the Refined Strategic Planning pillars go live. At that time, the Strategic Planning Process will resume its original duties; it will report its final plan to the Board of Trustees in December.
Future meetings
Members extended the invitation to all MSU Denver administrators to attend the next meeting of the Staff Senate on June 23 at 10 a.m.
Topics: Events, Inclusion, Inclusive leadership, Staff Senate
Edit this page