Early Bird
Administer online exams using ProctorU
Student information is kept safe and secure with this online exam-proctoring service.
May 7, 2020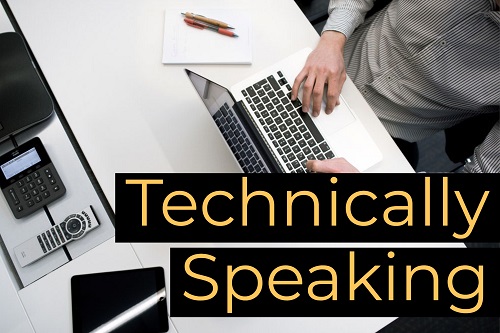 As the spring semester progresses as a fully online experience, Metropolitan State University of Denver faculty and staff are leveraging technology to continue every student's education while maintaining academic-integrity standards. One available tool is ProctorU, an exam-monitoring service similar to what is used in MSU Denver's Testing Center.
ProctorU is an online platform that integrates with web browsers via an applet to monitor student activity during an exam. ProctorU offers two distinct services: ProctorU Auto and ProctorU Live+. Both services provide a recording of the student's screen, video, audio and photo to their instructor and to MSU Denver's Testing Services department for assessment of any academic-integrity concerns.
The ProctorU Auto service uses artificial intelligence to mark the exam recording for possible issues to review once the exam is completed. ProctorU Auto has been fully implemented into MSU Denver's Blackboard Learn environment and can be used at no cost to the student or instructor. Please read the MSU Denver ProctorU Auto Instructor Walk Through Guide for instructions on how to use this service within a Blackboard Learn course.
The ProctorU Live+ service provides a live proctor who conducts student authentication and witnesses the student completing the assessment in real time. ProctorU Live+ incurs a direct cost to students per exam, so MSU Denver encourages instructors to consider using ProctorU Auto wherever possible.
Student-information safety and privacy are a priority, and every precaution is taken to protect them. Per ProctorU's privacy policy, student information is not used outside of the exam-proctoring process and is never used for marketing or sold to outside parties. Additionally:
The ProctorU applet runs only while students are taking an exam and automatically closes once the exam is completed.
All actions taken by live proctors are monitored and logged to ensure that no unauthorized access to student information is attempted.
Any intervention from ProctorU will be directly communicated to students during their exam, ensuring that students do not lose any computer control without their informed consent.
Exam recordings from ProctorU will be shared only on request and only with the University, student, course instructor or authorities as required by law.
ProctorU keeps recordings and profile pictures on file for seven years to accommodate any potential grade appeals or disputes. Pictures of government or University identification taken by ProctorU as part of the student-authentication processes are automatically deleted after seven days.
For more information about ProctorU's services and practices, please see their FAQ. For more information and resources about implementing ProctorU in your MSU Denver course, please visit the Online Faculty Commons Proctoring and Authentication page.
If you have any questions or concerns, please contact the Information Technology Services Service Desk at 303-352-7548 or support.msudenver.edu.
Topics: ITS, Technically Speaking, Technology
Edit this page