Early Bird
Three campus services to resume limited operations
The Auraria Early Learning Center, Tivoli Brewing Co. and Starbucks will offer limited services while observing safety and social distancing.
May 7, 2020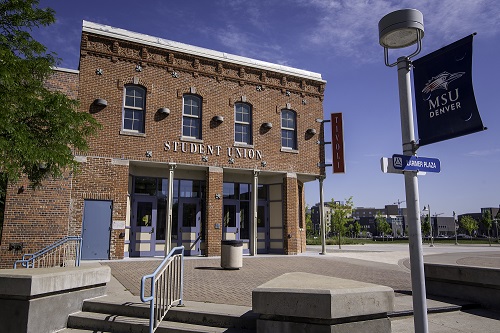 While Metropolitan State University of Denver and fellow Auraria Higher Education Center institutions continue to work and learn remotely, some Auraria Campus businesses are offering limited services.
Auraria Early Learning Center
The AELC will begin a gradual safe reopening May 18. The AELC will continue to take guidance from the Colorado Department of Public Health and Environment, Gov. Jared Polis and the Centers for Disease Control and Prevention to ensure the safety of all AELC families and staff. The center will practice safer social distancing by limiting services to six classrooms serving a maximum of 10 children each.
Tivoli Student Union Starbucks
Starbucks will open for curbside pickup beginning Monday. While Starbucks and the Tivoli Student Union remain closed to foot traffic, customers can call, text or email to order Starbucks menu items. Curbside pickup allows patrons to safely and conveniently pick up their Starbucks products while supporting the Auraria Campus.
How to place an order
Text: 720-460-8273
Call: 303-556-3700
Email: starbucksorder@ahec.edu
Hours
Monday-Friday, 7 a.m.-2 p.m.
After you place your order and arrive on campus, follow the Starbucks signage to the Spruce Parking Lot (800 Walnut St.) and park near the Starbucks entrance at the southwest corner of the Tivoli Student Union. Greeters will take your payment and deliver your order.
Tivoli Brewing Co.
The Tivoli Brewing Co. is offering to-go sales of beer in 12-packs, 24-packs and kegs. Patrons can preorder, pay online and pick up their purchases at the brewery loading dock on Walnut St. between 9th and 10th Streets. Pickup is offered Tuesday and Friday between 1 p.m. and 5 p.m. Customers seeking to pick up an order outside of these times or arrange a special delivery should contact the brewery directly.
For more information on Auraria Campus services, please visit ahec.edu and stay tuned to the Early Bird for more details.
Topics: AHEC, Health, Safety
Edit this page