Early Bird
On-campus events suspended through July 31
The tri-institutional decision will further protect the campus community from the spread of COVID-19.
May 6, 2020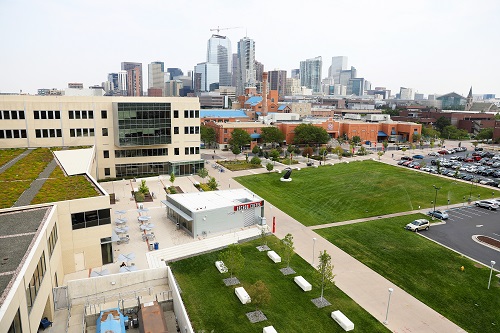 In light of the State of Colorado's transition to safer-at-home COVID-19 guidelines and the phased reopening of some businesses and services, the Auraria Campus has developed updated guidance for hosting on-campus events and accessing campus buildings and spaces.
The Auraria Higher Education Center — with the support and participation of Metropolitan State University of Denver, Community College of Denver and the University of Colorado Denver — are suspending all in-person events and official functions through July 31. This will also include off-campus University-sponsored activities and gatherings.
This decision is in keeping with data from the Colorado Department of Public Health and Environment and the U.S. Centers for Disease Control and Prevention that support social distancing through the summer to avoid further acceleration of the COVID-19 pandemic.
For more information, please contact the AHEC events team at acesmaindesk@ahec.edu.
Topics: AHEC, Events, Health, Safety, Tri-institutional
Edit this page