Early Bird
Attend the final Faculty Senate meeting of the year
On Wednesday, the group will vote on officer positions and vacant at-large committee seats.
May 5, 2020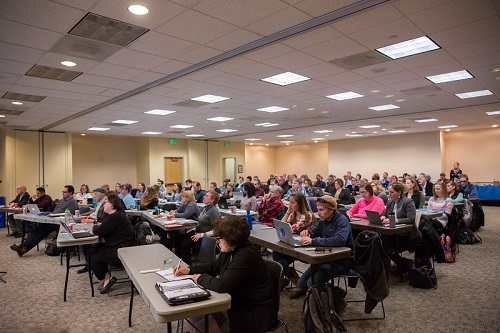 Faculty members at Metropolitan State University of Denver are invited to attend the final Faculty Senate meeting of the academic year on Wednesday, which will again be held virtually. The agenda includes elections for next year's officer positions (president, vice president and secretary) and vacant at-large committee seats.
May 6

3:20-4:50 p.m.
Senators and guests can join the meeting by clicking the Teams link or by calling the number below. Senate President Katia Campbell, Ph.D., asks participants to leave their cameras off and microphones muted unless invited to address the Senate. Participants can ask questions or request to address the Senate by utilizing the built-in chat function.
+1 720-577-5242 United States, Denver (Toll)

Conference ID: 167 597 993#
The agenda and materials are available online, and all votes and elections will be conducted though the chat. Please visit the Information Technology Services website for more information about using Microsoft Teams.
Topics: Events, Excellence, Faculty Senate, Inclusion, Inclusive leadership, Save the date
Edit this page