Early Bird
New teaching resources for faculty
Get Ready to show students the possibilities of online learning.
May 4, 2020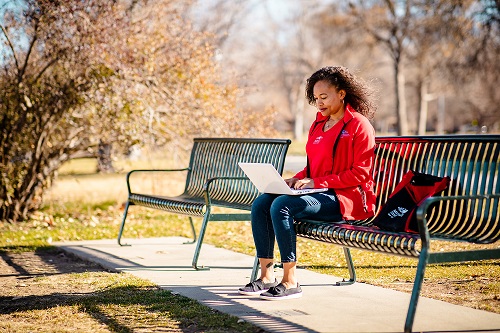 The Center for Teaching, Learning and Design has extensive new options to support faculty preparing for online summer courses.
Get Ready for Summer
Rather than quickly transforming in-person courses to remote learning, summer courses will be online from the start. Designing and facilitating an effective online course is a different process from remote teaching an in-person course, so the CTLD is offering important resources to all instructors.
Live Trainings and Workshops (described as Track 3 support in communication with chairs)
Through May 29, the CTLD is offering extensive support to faculty in creating robust and engaging online courses. Live virtual trainings will cover evidence-based design practices, examples and practice opportunities across 17 topics. Supplementary workshops offer a more hands-on session, focusing on specific tools, techniques and use cases. Each day, there is a morning topic, with the associated training and workshops, and then likewise an afternoon topic.
Instructors can engage with any session and don't need to attend in any specific order. Those interested can view the schedule of topics at the top of the Live Training and Workshop Sessions page and then register to attend. Each session is first-come, first-served, and spots are limited.
Here are three example topics to pique your interest:
Customizing a Borrowed Course
Instructor Presence and Communication in Your Online Course
Creating Effective Discussions
Check out the full list of topics, with details about the trainings and workshops, at the Live Training and Workshop Sessions page.
Self-help Tutorials (described as Track 2 support in communication with chairs)
The CTLD also offers virtual support hours and nearly 100 self-help tutorials. The tutorials cover a variety of topics such as how to set up group work and collaboration; recording, delivering and uploading lecture videos to Blackboard; and ensuring that content is accessible.
Visit the CTLD's Ready Self-Help Tutorials to learn more.
Virtual Support Hours and Support Tickets
Instructors can ask pressing technical questions on the Immediate Support page. In the 10- to 15-minute sessions, instructors can work with the support team on specific questions or concerns. Instructors can also submit requests to the team.
These resources will meet instructors wherever they are and help them create effective, efficient, impactful courses. Please explore these resources and get in touch if you have questions.
Topics: Academics, Affiliate faculty, Center for Teaching, Learning and Design, Online Learning, Student Success
Edit this page