Early Bird
Nutrition Department opens door for CCD students
A new campus partnership is paving the way for CityHawks to become Roadrunners.
May 4, 2020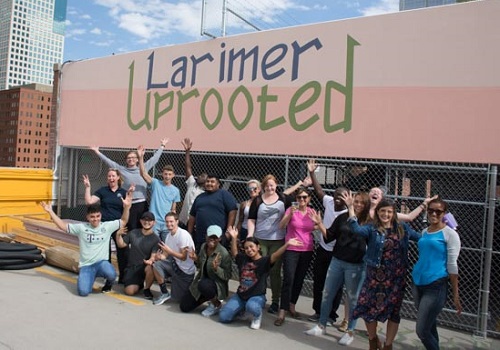 Metropolitan State University of Denver's Department of Nutrition and the Community College of Denver are partnering to help CCD students earn bachelor's and master's degrees from MSU Denver. The alliance allows CCD students to take two nutrition courses and one chemistry class at MSU Denver that count toward their CCD associate's degree. The "60/60 agreement" further allows students to earn 60 credits at each school, ultimately earning an MSU Denver bachelor's degree, and helps them ease into university-level studies.
"It essentially allows CCD students to transition seamlessly to MSU Denver," said Jesse Lunsford, lecturer, Nutrition.
Lunsford teamed with Michelle Hoffer, chair and professor of health and wellness at CCD, on the program. Hoffer said many of her students want a four-year, university degree but they are intimidated by universities and/or lack the funds to continue their education.
"It just didn't look achievable to them for many reasons," Hoffer said.
In 2018, while creating a new associate's degree in nutrition at CCD, she started brainstorming ways to solve the problem. "I began looking for a partner institution willing to think outside the box and make it happen – where students could finish their four-year degree."
She didn't have to look far.
"Our partnership (with MSU Denver) is amazing," Hoffer said. "It's a bridge that gives students the confidence they need to continue their education."
"It's an innovative model," Lunsford added. "Now CCD students can take comfort in knowing they can succeed by passing three (MSU Denver) classes before they even start here."
Hoffer agrees, adding that the partnership saves students money and makes their transition to MSU Denver "effortless."
"By the time our students graduate from CCD they already feel like an MSU Denver student," Hoffer says. "They are four-year material, and they know they can do it."
So far, 10 students have taken part in the program, and more than 80 students are "in the pipeline."
This summer Lunsford and Hoffer will work to offer MSU Denver's Department of Nutrition "3+2 degree" to CCD students. Participants would spend two years at CCD and three years at MSU Denver to earn their bachelor's and master's degrees.
"It will give CCD students a direct line to a master's degree," says Lunsford, who adds that in 2024 a master's degree will be required to become a registered dietitian. "It will give CCD students a pathway into that career field."
Hoffer calls this effort "brilliant."
"What an amazing opportunity for our students," she says.
Photo courtesy of Sue Samuelson
Topics: Academics, CADRE, Community, Enrollment, Excellence, Health, Health Institute, Nutrition, Student Success
Edit this page