Early Bird
Catching up with Roadrunners Athletics
See how coaches and student-athletes are staying active and engaged via social media.
May 28, 2020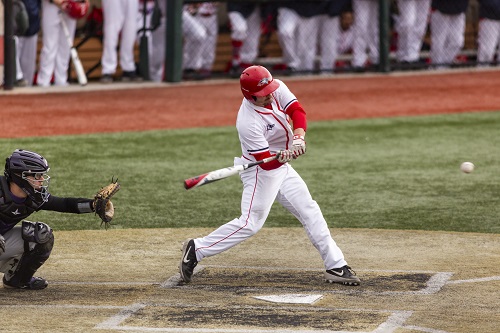 With Metropolitan State University of Denver sports suspended in response to COVID-19 concerns, Roadrunners student-athletes, coaches and staff members have channeled their energy into staying positive, connected and engaged. Follow our outstanding teams and programs on social media to stay looped in and active – from a safe distance, that is!
This month, Roadrunners Athletics programs took to social media to welcome several new students to the flock. Tyrei Randall, an Aurora native, joins the men's basketball program from Rider University. Diyonus Walls joins the women's soccer program from Alderson Broaddus University. Isabel Botero Molina joins the women's golf team all the way from Medellin, Colombia. Jean-Loup Auzias of France and Marie Cool of Belgium will join the tennis program, and Bill Ralston will join the baseball program. Follow the teams on social media to help welcome all new players.
During finals week, the women's soccer program worked hard to keep Roadrunners positive and focused. Team members shared words of encouragement with fellow students and sent thanks to the first responders and essential employees in their lives.
Women's golf coaches Stef Ferguson and Maggie Hartman were featured on ESPN and local media for a very impressive trick shot.
Members of the women's tennis team kept the spirit and camaraderie alive with a fun video shot across the globe. Men's tennis players got in on the fun as well with a Star Wars-inspired shoot. The teams also collaborated on a video that shows off some serious skills and features a surprise ending.
For Roadrunners missing campus, the baseball team posted a great short video of the Regency Athletic Complex, complete with an inspiring shot of the Denver cityscape.
Meanwhile, the softball team boosted team spirit by recognizing Ari Valdez as Roadrunner of the Year. The award, voted on by the team, recognizes Roadrunners who demonstrate selflessness and University pride. The team also took a quirky approach to sharing a healthy smoothie recipe, and several members shared their efforts to make their neighborhoods a better place.
With a little help from his kids (and pup), Isaiah Castilleja, coach, MSU Denver Strength and Conditioning, is keeping the home workouts coming with a new video.
Don't forget to follow @Roadrunners TV for highlights and great coverage, and search the hashtag #2020RowdyAwards to see this year's award-winning MSU Denver athletes.
Topics: Athletics, Community, Social media
Edit this page