Early Bird
How to connect with Roadrunners Safe Return Committee
See which member of the team will serve as your point of contact so you can plug in to the process.
May 21, 2020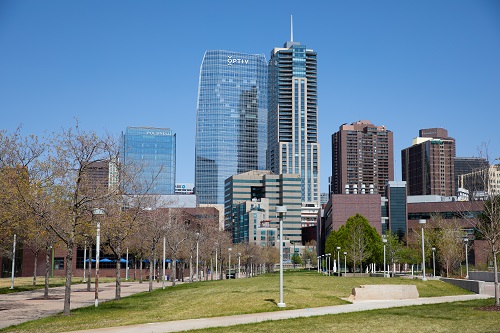 The Roadrunners Safe Return Committee kicked off its work this week. The representative Universitywide committee received its charge and finalized the list of team members who will make sure a return to campus is coordinated, collaborative and well-communicated.
Members were selected from a wide and inclusive swath of the University community to represent the many committees and working groups already in place. The idea is that each member will share information, questions and concerns with and from their respective work groups. This chart explains how the team reports to senior leadership.
Roadrunners who want to plug in to the safe-return planning process should connect with one of the following team members:
Amanda Berry - Human Resources Liaison
Andrew Bonham – chairs liaison
Katia Campbell – Faculty Senate Executive Committee Advisory Group liaison
Carrie Colton – faculty liaison
Leone Dick – Roadrunners Safe Return Committee liaison
Juan Gallegos – Virtual Student Engagement Guiding Coalition liaison and Student Life liaison
Matt Griswold – Canvas Implementation Committee liaison and Online Learning liaison
Christian Hardigree – Futures Team liaison
Ibon Izurieta – dean liaison
John Kietzmann – Athletics liaison
Sharon Lorince – Auraria Committee liaison for Facilities and Operations
George Middlemist – Budget Recommendation and Compensation Committee and HR liaison
Steve Monaco – Auraria Committee liaison for Health and Medical
Braelin Pantel – Student Care liaison
Cora Potter – Events liaison
Rebecca Reid – Staff Senate liaison
Connie Sanders – Banner/Coding Committee liaison
Mary Sauceda – Enrollment Command Center, Recruitment Council and Retention Council liaison
Alex Staneski – Executing Face-to-Face Courses Committee liaison
Kevin Taylor – Information Technology liaison
Becky Trammell – dean liaison
Dan Vaccaro – brand/reputation/communication liaison
Braeden Weart – student-voice liaison
Mark Wilson – Auraria Committee liaison for Emergency Management
The RSR Committee is led by Leone Dick, chief of staff to the COO/ vice president for Administration, with support from Andrew Traver, professor of practice in the Department of Criminal Justice and Criminology, and Mark Wilson, emergency-preparedness manager. Ryan Moody, student employee within the VP for Administration office, will also provide administrative support.
Stay tuned to the Early Bird for the latest updates from the committee.
Topics: Community, Health, Safety
Edit this page