Early Bird
Meet Maral Khorsandzadeh
The health-career navigator helps students explore a variety of professional paths and get valuable real-world experience.
May 20, 2020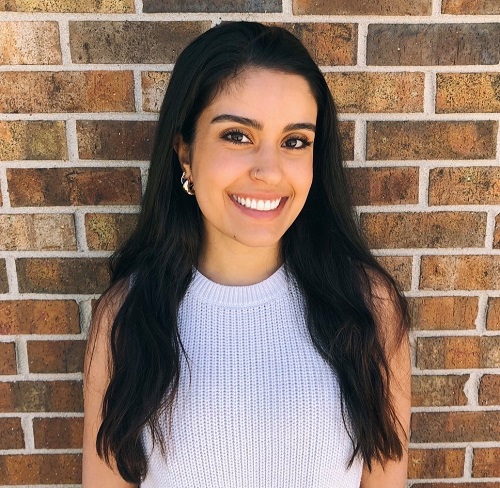 Metropolitan State University of Denver's Health Institute was established to address Colorado's changing workforce and health-equity needs. However, deciding what type of health career to pursue can be a challenge for Roadrunners. The field is much broader than traditional physician and nursing roles, encompassing a wide variety of allied-health and nonmedical positions.
This semester, the Early Bird is profiling each of the Health Institute's health-career navigators to learn more about how they help students succeed through the support of the Health Career Opportunities Program and DACA/Undocumented Student Health Careers Opportunity Program scholarships.
Health Career Navigator Maral Khorsandzadeh studied finance at MSU Denver and was working in the College of Professional Studies dean's office when she heard about the HCN opportunity.
"I took a leap with this position and thought it was a great place to start my career," Khorsandzadeh said. "I love it. I'm gaining new skills, and incorporating financial wellness workshops about student loans, credit cards, etc."
Q: What was your immigrant experience like at MSUD?
A: I was born in Iran and moved to the U.S. at age 7. Just like most immigrant students, I didn't have much guidance on how to navigate the system. As a first-generation college student, the hardest part was figuring out where to start. The process was difficult for my brother, and it was challenging for me, too. I wanted to help ease those burdens for other students like me.
Q: Why did you choose to work for the Health Institute?
A: The Health Careers Opportunity Program is a community of 10 different MSU Denver departments. Students from across these departments can learn about clinical and behavioral health opportunities. Many students want to be medical doctors or physician's assistants, and we help them explore (those paths as well as other) untapped options in health-related fields. There isn't a lot of equity in health (careers), and some of our students don't see themselves (represented) in the field. I chose to work for the Health Institute because I want to help students see their potential and envision their career path with clarity and aligned sight.
Q: What are HCOP and DUHOP about?
A: HCOP and DACA/Undocumented Student Health Careers Opportunity Program (DUHOP) are scholarship programs for MSU Denver students interested in entering clinical and behavioral health fields. These are both year-long programs in which students receive life design advising from a Health Career Navigator. These programs help students career plan, obtain mentorship, create connections with likeminded peers, and much more.
Q: What is most satisfying about this work?
A: My students matter to me, and they keep in contact after the program. It's gratifying to see their hard work pay off. I love seeing my students feel empowered after completing this program.
Q: How do you spend time outside of work under non-pandemic circumstances?
A: I love to travel, and I try to make it a priority. My favorite place I've traveled to is Thailand. I took a trip there to celebrate my graduation to gain experience and see another side of the world. My fiancé and I try to go to a new country every year.
Topics: Health Institute
Edit this page