Early Bird
Ombuds Office offers virtual drop-in lunch-and-learn discussions
Each Wednesday, discuss topics such as tips for email protocol, finding focus while working from home and more.
May 19, 2020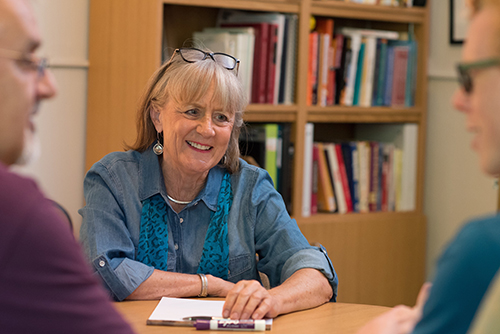 The Metropolitan State University of Denver Ombuds Office is an ideal resource for resolving conflict informally and off the record and for learning communication skills and strategies to handle difficult conversations or situations.
The Ombuds Office is now offering virtual lunch-and-learn sessions for MSU Denver employees. Tune in during the scheduled open office hours, Wednesdays between 11 a.m. and 1 p.m., to discuss:
How to stay sane while working from home
How to effectively manage your time and personal well-being while working from home
Tips for email protocol and curbing conflict with the written word
Ideas for improving your online experience
Finding your focus at your online office
Turning pet peeves into compassionate concerns
Meetings will take place via Microsoft Teams. Participants can use the same link each week.
+1 720-577-5242 United States, Denver (toll)
Conference ID: 327 344 806#
To schedule a private, confidential, impartial, informal and independent meeting — or to arrange a customized, office-specific group discussion or facilitation — please call 720-278-9746 or email bbeatty1@msudenver.edu. The ombuds maintains confidentiality, neutrality, informality and independence in virtually all situations.
Topics: CADRE, Community, Excellence, Respect
Edit this page