Early Bird
Jenn Capps, Ph.D., accepts provost position at Humboldt State University
Capps served MSU Denver as dean of the College of Professional Studies and professor of Criminal Justice and Criminology.
May 18, 2020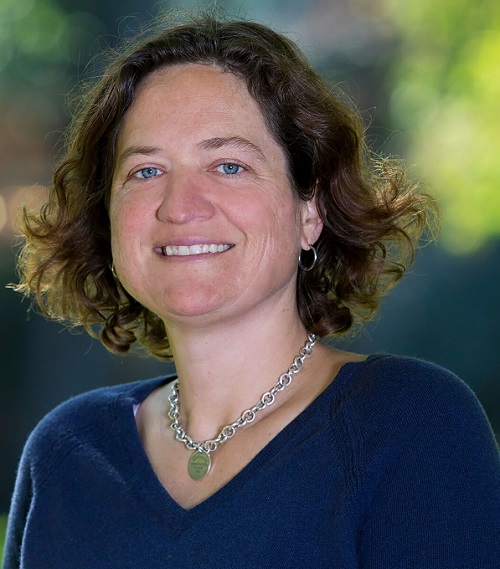 Jenn Capps, Ph.D., dean, College of Professional Studies, has accepted the position of provost and vice president for academic affairs at Humboldt State University, part of the California State University system. She will continue to serve as dean through July 1 and begins her new role Aug. 1.
"I am so fortunate to have been part of the MSU Denver community for the past 11 years and am inspired every day by our incredible faculty, staff and students," Capps said. "My time at MSU Denver has taught me the value of seeing the strength and potential in all people and keeping student success at the core of everything I strive to accomplish in higher education. I will always be a proud Roadrunner."
Capps first joined Metropolitan State University of Denver as an assistant professor of Criminal Justice and Criminology in 2008. In 2014, she was elevated to professor; in 2016, she was named associate dean of the CPS. She has served as dean since 2017, leading efforts to establish the Health Institute, a number of public-private partnerships, new study-abroad opportunities, health-scholar programs and the continued success of 38 undergraduate programs and six graduate programs.
"Jenn has led or contributed to so much growth and innovation in her time at MSU Denver," said President Janine Davidson, Ph.D. "This University is a better, stronger and more responsive institution because of her efforts to develop new programs and understand how we can best prepare students for successful careers and fulfilling lives. I trust she will have the same incredible impact at HSU."
Bill Henry, Ph.D., interim provost, is consulting with the deans and CPS associate deans on next steps. The University will move forward with Dean Capps' major initiatives, including the development of the Health Institute and associated academic reorganization, under the leadership of an interim dean. The interim dean will be named in June.
Prior to joining MSU Denver, Capps served as a leader in community-based collaborative programming aimed at improving community safety while reducing incarceration rates for the highest-risk youth in Colorado. She also worked extensively in the areas of psychiatric evaluation and trauma response.
Capps earned her bachelor's degree in psychology from George Mason University, her master's degree in counseling psychology at the University of Colorado Denver and her doctorate in counseling psychology — with a focus in education and supervision — from the University of Northern Colorado. She is also a licensed professional counselor.
As provost, Capps will serve as HSU's chief academic officer, supporting the implementation of the university's academic mission and providing curricular and administrative leadership. She will oversee multiple areas including the Colleges; the University Library; Information Technology Services; Research and Sponsored Programs; Diversity, Equity and Inclusion; and Institutional Effectiveness.
Topics: Academics, Arrivals and departures, Health Institute, Human Resources
Edit this page