Early Bird
MSU Denver faculty in the media
Members share their expertise with the community.
May 18, 2020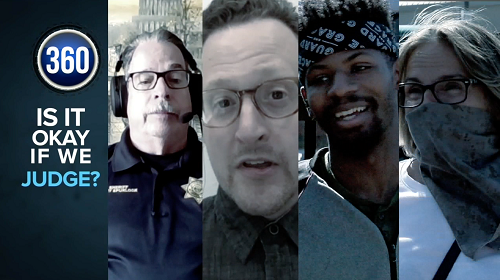 The MSU Denver faculty brain trust reaches almost every corner of the academic spectrum, and we are always proud to see Roadrunners sharing their knowledge. Each month, the Early Bird highlights a few faculty members who have served as subject-matter experts on timely news topics – providing dynamic perspectives on critical issues.
Here's a sampling from April:
Aaron Brown, Ph.D., professor of mechanical-engineering technology, was interviewed by Scientific American on April 22 about his project that repurposes a snorkel mask for use as a hospital ventilator alternative.
Alex Padilla, Ph.D., associate professor of economics, interviewed with the Colorado Sun on April 22 about the effectiveness of pandemic relief efforts for small businesses.
Anna Ropp, Ph.D., associate professor of psychological sciences, interviewed with Scripps Media Denver on April 21 about the growing public protests against national stay-at-home directives.
Brenden Kendall, Ph.D., associate professor of communications studies, interviewed with Denver7 on April 16 about recent increases in public shaming as a result of the COVID-19 pandemic.
Dr. Ricardo Gonzalez-Fisher, affiliate professor of health professions and a surgical oncologist, interviewed April 1 with Scripps Media Arizona about the ethical health care challenges raised as a result of the recent pandemic.
For a full list of faculty featured as experts in the media, visit MSU Denver in the News.
Topics: Excellence, Experts in the Media
Edit this page