Early Bird
Expanded guidance for maintaining student employees
Tips and recommendations for managing student workers through the COVID-19 campus closure.
April 14, 2020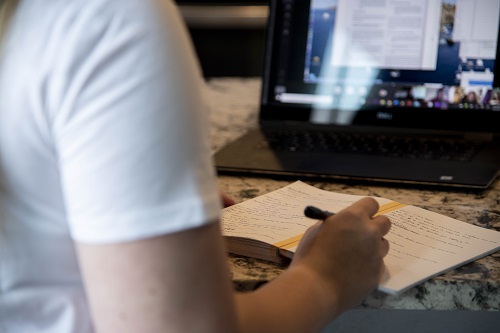 Student employees are a vital part of the Metropolitan State University of Denver workforce and are critical in supporting University operations.
To ensure that our students and departments continue to thrive through the COVID-19 campus closure, the University has set aside funding to help departments keep their student staff on board. Please contact Ramona Morris, Student Employment Program manager, for assistance.
If your student employees are struggling or unable to perform their normal duties, please consider these helpful tips:
Ensure that students have the tools necessary to work remotely.

Contact Information Technology Services or the Student Care Team to inquire about loaner laptops and technology needs.

Encourage and provide guidance.

Work with others in your department to develop projects that students can assist with, such as research, website updates, etc.

Encourage students to update their résumés and cover letters.

The Classroom to Career Hub's Career Lab is a great resource.

Provide time for upskilling.

Trainings from LinkedIn Learning are a great way to expand students' professional acumen and make them even greater resources for your department. Be sure to request outcomes and discuss how they can integrate their new skills into their work.

If assigning training, request outcomes that can be discussed, what was learned from the training, etc.

Visit Learning and Development for more resources.
Ways to keep students engaged
Set up regular team meetings or calls to check in with your student employees.

Not all meetings or calls have to be work-related. Set informal meetings to take the time to share stories, swap pictures of new co-workers (i.e., pets), etc., for those who are interested.

Encourage students to be a part of the big picture to help promote the University's mission.

Has their work in your office given them insight into efficiencies? Invite them to submit budget and operations ideas as MSU Denver navigates the COVID-19 pandemic.
And send those bits of good news to the Early Bird at earlybirdeditor@msudenver.edu.

Celebrate what students have been working on and accomplishing.
Summer employment
While the University will continue to employ students through the summer semester, departments will need to closely monitor earnings and budgets.
SEF 2.0 summer spreadsheets, posted on the student-employment portal, are due May 4 by 3 p.m. (extended from May 1). More details will be emailed to student-employee managers and supervisors. Departments should continue to use their own FOAPs to pay students. Please contact Ramona Morris for more information.
Topics: Student Success
Edit this page