Early Bird
Latest info on coronavirus
MSU Denver will hold livestreamed town hall meetings for faculty, staff and students on Wednesday to discuss the developing coronavirus situation and potential impacts to campus. Stay tuned to the Early Bird for regular updates.
March 9, 2020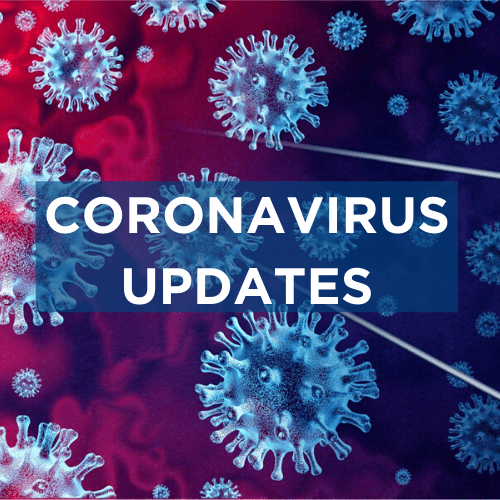 Metropolitan State University of Denver is committed to keeping the campus community safe and informed as Colorado's coronavirus situation continues to evolve. The Early Bird will provide regular updates on health resources and any campus impacts. Up-to-the-minute information is also available on the University's coronavirus website.
With multiple cases of novel coronavirus (COVID-19) now confirmed in Colorado, Metropolitan State University of Denver and the Auraria Higher Education Center continue to closely monitor the latest developments. As President Janine Davidson, Ph.D., said in her email to the community Friday, the University will provide regular updates to students, faculty and staff through its communications channels: the Early Bird, the Runner, the Student Hub and social media. MSU Denver's coronavirus website is the central repository for those updates and additional resources for the campus community.
"I want to assure you that we are taking every step possible to respond to the coronavirus threat and to ensure the health and safety of our community," Davidson wrote in her email. "I encourage all of our Roadrunners to help us in those efforts by remaining calm but also by taking precautions to stay healthy."
Two town hall events Wednesday
Davidson will moderate two livestreamed town hall meetings with campus groups on Wednesday. She'll be joined by Larry Sampler, chief operating officer and vice president for administration and finance, Steve Monaco, director of the Health Center at Auraria, and Dr. Ruben Zorrilla, the center's medical director. The leaders will share the latest updates, answer questions and discuss next steps. Faculty members, staff and students are encouraged to participate via livestream but can also attend in person at the CAVEA. Please submit your questions here.
Town hall meeting for faculty, chairs and deans

Wednesday

9 a.m.

This gathering will focus on issues specific to faculty such as alternative teaching methods.

CAVEA, 4th floor, Jordan Student Success Building

Town hall meeting for students and staff

Wednesday

3 p.m.

This gathering will focus on topics such as preparing for a potential campus closure, meetings and travel.

CAVEA, 4th floor, Jordan Student Success Building
Tri-institutional Coronavirus Task Force
Davidson also announced a campuswide task force that has been meeting to plan for a variety of potential scenarios. The task force was put together by Sampler and includes representatives from multiple University constituent groups, including Emergency Preparedness; Facilities; the Administration Branch; Academic Affairs; Student Engagement and Wellness; and Strategy, Marketing and Communications.
"We are working closely with AHEC leadership, the Health Center and city and state emergency-preparedness personnel to ensure that we stay in front of this situation in order to keep our community informed and safe," Sampler said.
The University and its partners on the Auraria Campus will continue to closely watch developments in the state and collaborate with health officials to best serve the MSU Denver community.
Additional information in English, Spanish and Chinese is also available on the Centers for Disease Control and Prevention website. Information specific to Colorado can be found on the Colorado Department of Health and Environment website. AHEC also has a coronavirus website with useful resources.
Topics: President Davidson, Safety
Edit this page