Early Bird
Digital safety tips for virtual meetings
Microsoft Teams is MSU Denver's solution of choice for online collaboration.
March 31, 2020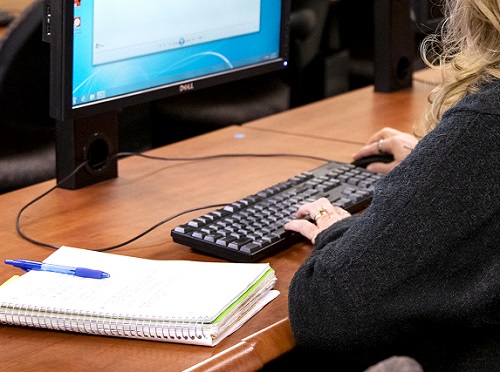 Metropolitan State University of Denver strongly recommends that employees conduct their online collaboration through Microsoft Teams. Teams is the University's solution of choice for online collaboration because of Microsoft's proactive efforts to protect sensitive user and institutional information. These efforts include approved agreements covering data security, privacy of user data, and compliance with FERPA, HIPAA and other requirements.
Additionally, the integration of Teams into the full Office 365 suite ensures seamless interoperability with the Office suite, MSU Denver account management (single sign-on), the internal MSU Denver address book, and security monitoring tools.
Although tools such as Zoom have risen in popularity during this transition to remote work, these tools do not have approved contracts covering privacy and security agreements. Free and paid individual offerings of these tools often contain licensing agreements that allow them to collect and share data about your device and your video calls.
Unlike most third-party solutions, MSU Denver's agreement with Microsoft specifically prohibits the sharing of student, faculty or staff data for marketing purposes. If you are invited to an online meeting hosted by another institution or other third party, please keep the following in mind:
Check the legitimacy of any Zoom links before opening them. Most browsers will show you the destination address of a link if you hover your mouse over it before clicking.
Close any applications that could host or display sensitive or protected information before joining a Zoom meeting.
Due to privacy and security concerns, do not discuss or share sensitive or protected information during Zoom meetings, including FERPA, HIPAA and PCI.
"Working safely and securely online isn't just about protecting your personal documents or information; it's about our shared responsibility to protect data in Banner and other University systems," said President Janine Davidson, Ph.D. "The ITS team has done an outstanding job of anticipating security changes and challenges, but it's critical for employees to actively support cybersecurity efforts while working remotely."
When the University is making a sudden transition to new processes and environments, standardizing on a single platform is the ideal. This reduces the stress on staff who will need to learn and support multiple platforms. It also eliminates wasteful spending at a time when there are concerns about future budget issues.
Please check the ITS Online Ready page for information about using Teams to set up and join meetings. If you have any questions or concerns, please contact the ITS Service Desk at 303-352-7548 or support.msudenver.edu.
Topics: Collaboration, Cybersecurity, ITS, Safety
Edit this page