Early Bird
EDITED: Updates on federal student-loan repayment policies
Learn about temporary repayment and interest policies designed to help borrowers navigate the impacts of COVID-19.
March 30, 2020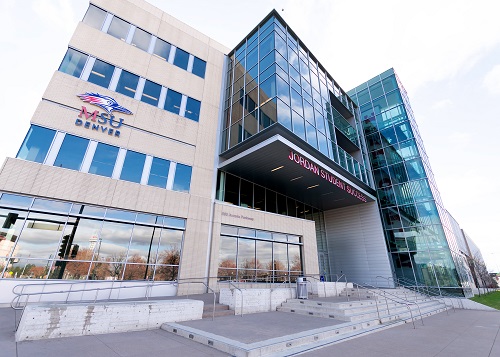 As of March 20, the U.S. Department of Education is allowing borrowers to request administrative forbearance to temporarily stop making federal student-loan payments for 60 days without becoming delinquent. Borrowers must contact their loan servicer to request this forbearance. Borrowers who do not know who their servicer is or how to contact them can visit www.StudentAid.gov/login or call the Federal Student Aid system at 1-800-4-FED-AID (1-800-433-3243); TTY: 1-800-730-8913.
As of March 13, the DoE plans to waive all interest on Federal Direct Loans, Federal Perkins Loans and Federal Family Education Loans held by the Department of Education. Interest rates will automatically be adjusted, and no action is required by borrowers. Please note that this interest-rate adjustment does not change monthly payment requirements, amount due or due date.
Some borrowers may want to continue making payments, including borrowers seeking Public Service Loan Forgiveness or those enrolled in a repayment plan with a manageable monthly payment. For borrowers continuing to make payments, the full amount of their payment will be applied to the principal amount of their loan once all interest accrued prior to the president's March 13 announcement is paid.
For additional information about the administrative-forbearance and interest-waiver announcements, please visit https://studentaid.gov/announcements-events/coronavirus#borrower-questions.
UPDATE: Guidance from the Department of Education is evolving rapidly and the timing of the CARES Act passing Friday has changed some of the previously published information. Please note the following amendments:
Borrowers no longer need to contact their servicer to request administrative forbearance. The suspension of payments is now automatic for all borrowers with student loans held by the Department of Education (Federal Direct Loans, Federal Perkins Loans, and Federal Family Education Loans (FFEL)). Borrowers can expect to hear from their servicer and seeing info on their websites confirming this status by mid-April.
Borrowers seeking Public Service Loan Forgiveness do not need to worry about continuing to make payments for the sake of targeting loan forgiveness. In fact, the CARES Act specifically considers those targeting PSLF and ensures the payments that would have occurred between 3/13/2020 - 9/30/2020 are still considered qualifying payments and counted towards the 120 payments required to apply for loan forgiveness. Anyone can continue to make payments if they would like to do so, however no one will with a Federal Direct Loan will be required to make payments during this period, nor will they be penalized for the automatic administrative forbearance status. This is the case regardless of their repayment plan and regardless of if they are targeting PSLF.
The CARES Act also directs the Department of Education to report any suspended payments to credit reporting bureaus as regularly scheduled payments made by the borrower.
Edit this page