Early Bird
Health Center at Auraria now offers drive-thru COVID-19 testing
Testing is available for prescreened Auraria constituents, including students, faculty and staff.
March 26, 2020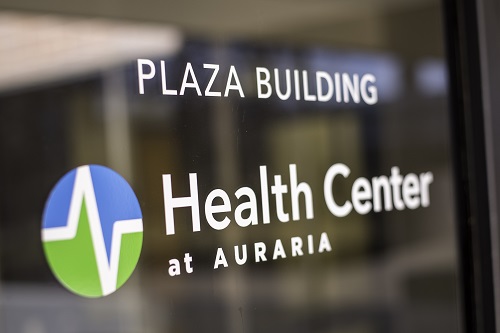 The Health Center at Auraria is the on-campus health center for each of the institutions of higher education on the Auraria Campus in downtown Denver, Colorado. Each of the Auraria institutions, which includes Metropolitan State University of Denver, Community College of Denver and the University of Colorado Denver have gone to online only courses due to the COVID-19 pandemic. However, the Health Center at Auraria has remained open for students, faculty and staff, providing clinical services, including offering COVID-19 assessment and testing.
On March 25, the Health Center at Auraria began drive-thru COVID-19 testing for prescreened Auraria constituents, which includes students, faculty and staff with an Auraria ID. This new Health Center at Auraria initiative is designed as a collaborative response to support and assist the State of Colorado's efforts to control the spread of COVID-19. The Health Center at Auraria is not currently offering walk-up testing within the clinic.
COVID-19 symptoms include fever, cough, shortness of breath and can often mimic flu/cold symptoms. If an Auraria constituent is experiencing symptoms associated with COVID-19, they can call 303-615-9999 for a telephone assessment. If the medical provider doing the assessment determines that COVID-19 testing is warranted based on current testing criteria, they will then schedule the individual for drive-thru testing as supplies are available. It is important to note that this service is not available to the general public (e.g., individuals who are not Auraria constituents), due to supply limitations and alternative community testing options.
The ability to offer drive-thru testing is contingent on the availability of COVID-19 testing kits and personal protective equipment. For this reason, it is not possible to publish testing dates and times. However, Auraria constituents are informed when drive-thru testing will occur, once they complete a telephone assessment.
Due to limited COVID-19 testing supplies nationally, Auraria constituents who are NOT experiencing symptoms of COVID-19, are NOT currently eligible for testing and should not call the Health Center at Auraria. At this time of high call volume, your cooperation is greatly appreciated.
Topics: Emergency preparedness, Health, Health Center at Auraria, Safety
Edit this page