Early Bird
A creative way to stay connected
Pick and share your favorite MSU Denver coloring page to keep your kids busy and your mind at ease.
March 25, 2020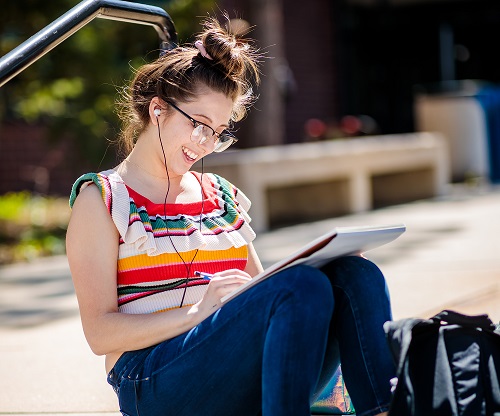 As Metropolitan State University of Denver moves into its second week of remote working and learning, Roadrunners have improvised and adapted. For many, working from home has given us a different set of co-workers: our spouses, partners, kids, roommates, neighbors and pets!
If you or your new "co-workers" need a fun brain break, fluff those feathers, dig out those colored pencils and get creative with these printable (or Microsoft Paint-able) MSU Denver coloring pages. Remember, Roadrunners have always been innovators, so feel free to color outside the lines!
Show us your artistic takes on these campus landmarks by sharing your work on our social-media pages. Follow @msudenver on Facebook, Twitter, Instagram and LinkedIn to stay connected.
Topics: Community, Social Media
Edit this page