Early Bird
Recognize top chairs
Nominations are open through March 17 for the Excellence Award.
March 2, 2020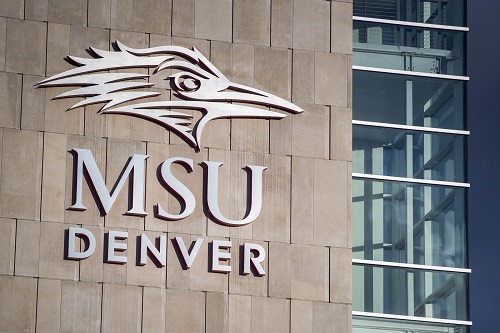 Nominations are open through March 17 for the Metropolitan State University of Denver Department Chairs Excellence Award. The award recognizes one department chair who has excelled in the role, advancing their program and supporting the success of students and colleagues.
Eligibility
The nominee must be a chair and must have completed 1 year or more as chair to be eligible. The successful nominee is one who demonstrates success in at least one of the following areas:
Outstanding leadership
Curricular innovation
Promotion of student success
Overall contribution toward achievement of the college and/or University mission
The recipient will be celebrated at the "Roadrunners Who Soar" event May 7.
Nominations
A chair may self?nominate; students, faculty, staff or members of the University community are welcome and encouraged to submit nominations as well. Please submit all nominations by 5 p.m. on March 17.
Selection committee
The award selection committee will review candidates and select the top three nominations to present to Senior Leadership for final selection. The screening committee will be chaired by Vice Provost for Faculty Affairs Bill Henry, Ph.D., and membership will include a representative from the deans, one chair representing each University college or school, and at least one faculty member from any college.
Please contact Henry at henrybi@msudenver.edu with questions.
Topics: Academics, Award, Community, Excellence
Edit this page