Early Bird
Employees should leave by noon
All MSU Denver employees are asked to execute their remote-work plan by noon today.
March 17, 2020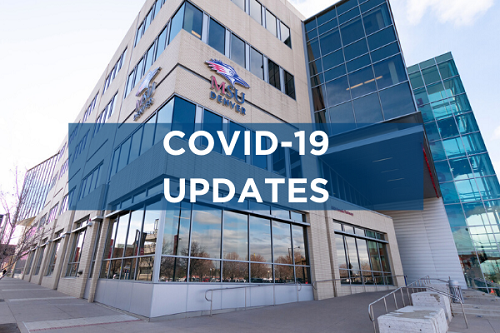 Metropolitan State University of Denver personnel need to leave the campus by noon. Only employees at the vice-president level or above will be able to remain in buildings after that time.
This action is intended to help keep our community members healthy and safe, as the COVID-19 crisis continues to escalate in Denver and Colorado. Per previous communications, most employees should have already made arrangements with their supervisors for remote work. If you haven't, you can touch base with your supervisor by phone or email. Please also be sure to take all of the items you will need to be able to successfully work online.
MSU Denver leadership will continue to update the community with pertinent information as it becomes available via email and on the University's COVID-19 webpage.
Topics: Closure, Health, Online Learning, Safety
Edit this page