Early Bird
MSU Denver faculty in the media
Members share their expertise with the community.
March 13, 2020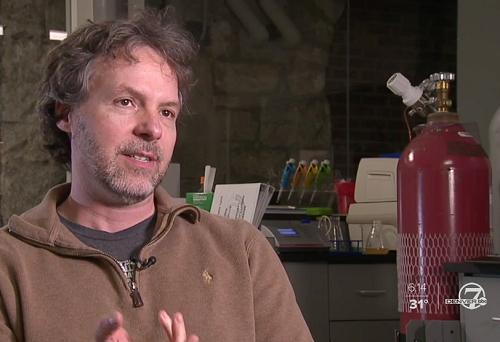 The MSU Denver faculty brain trust reaches almost every corner of the academic spectrum, and we are always proud to see Roadrunners sharing their knowledge. Each month, the Early Bird highlights a few faculty members who have served as subject-matter experts on timely news topics – providing dynamic perspectives on critical issues.
Here's a sampling from February:
Steve Beaty, Ph.D., professor of computer science, interviewed with Scripps Media on Feb. 27 about a deceptive technology used by scammers called "voice cloning" and what consumers can do to protect themselves from it.
Michael Jacobs, Ph.D., professor of chemistry, and Ethan Tsai, Ph.D., lecturers of hospitality in the beer-industry program, interviewed with Denver7 on Feb. 24 about the pH-level change in Denver's water and what residents should expect from this change.
Vincent Piturro, Ph.D., professor of film and media studies, interviewed with 9News on Feb. 22 about the history of film in Colorado and why the industry is struggling in the state today.
Darrin Duber-Smith, senior lecturer of marketing, interviewed with the Sporting News on Feb. 10 about Kansas City Chiefs quarterback Patrick Mahomes' future endorsement and earning potential.
Bill Huddy, Ph.D., lecturer of communication studies, interviewed with Denver7 on Feb. 5 about the implications of the new "cancel culture" phenomenon referring to a boycott or public shaming of people in the public eye who make poor choices.
For a full list of faculty featured as experts in the media, visit MSU Denver in the News.
Topics: Academics, CADRE, Excellence, Experts in the Media
Edit this page